Google+ Commenting System, Share Your Thoughts!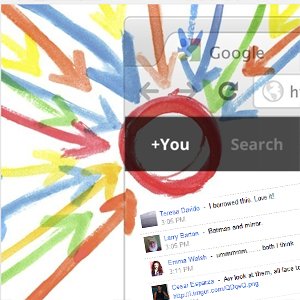 In another try from Google to dominate the internet, there are some hot news shared and discussed in the Google event G-Saudi Arabia, the most interesting news is Google to launch a new commenting platform based on its network that can be used by third-party like the Facebook third-party comment platform. Isn't it Amazing?
Google+ Commenting System
From what I see on the social talk, people feel sorry for commenting platforms like Disqus and Livefyre, I personally don't really care for any third-party platform for commenting as I prefer to use the WordPress default commenting system on my blogs as I see the value of SEO in comments, and I am also able to enjoy the CommentLuv plugin with my blog readers.
Also, I've tried Facebook comments before, I must say that I didn't feel comfort with it, however some fellow bloggers runs it successfully o their blogs, and that's why I implemented Facebook comment to my thesis skins.
I personally think that Google will kick ass with the new commenting system,  especially if they provide an API for developers, which I think they will do.
Share you thoughts and expectations from the Google+ Commenting system!