Divi 3.0 Special Discount: 20% OFF Divi Theme from ElegantThemes
One of the best WordPress Themes that has a drag and drop page builder -with no doubt-is Divi, the most exciting WordPress Theme from the awesome guys over at Elegant Themes.
Divi 3.0 has been released with a totally new front-end drag and drop page builder, which mostly will change the way you design websites.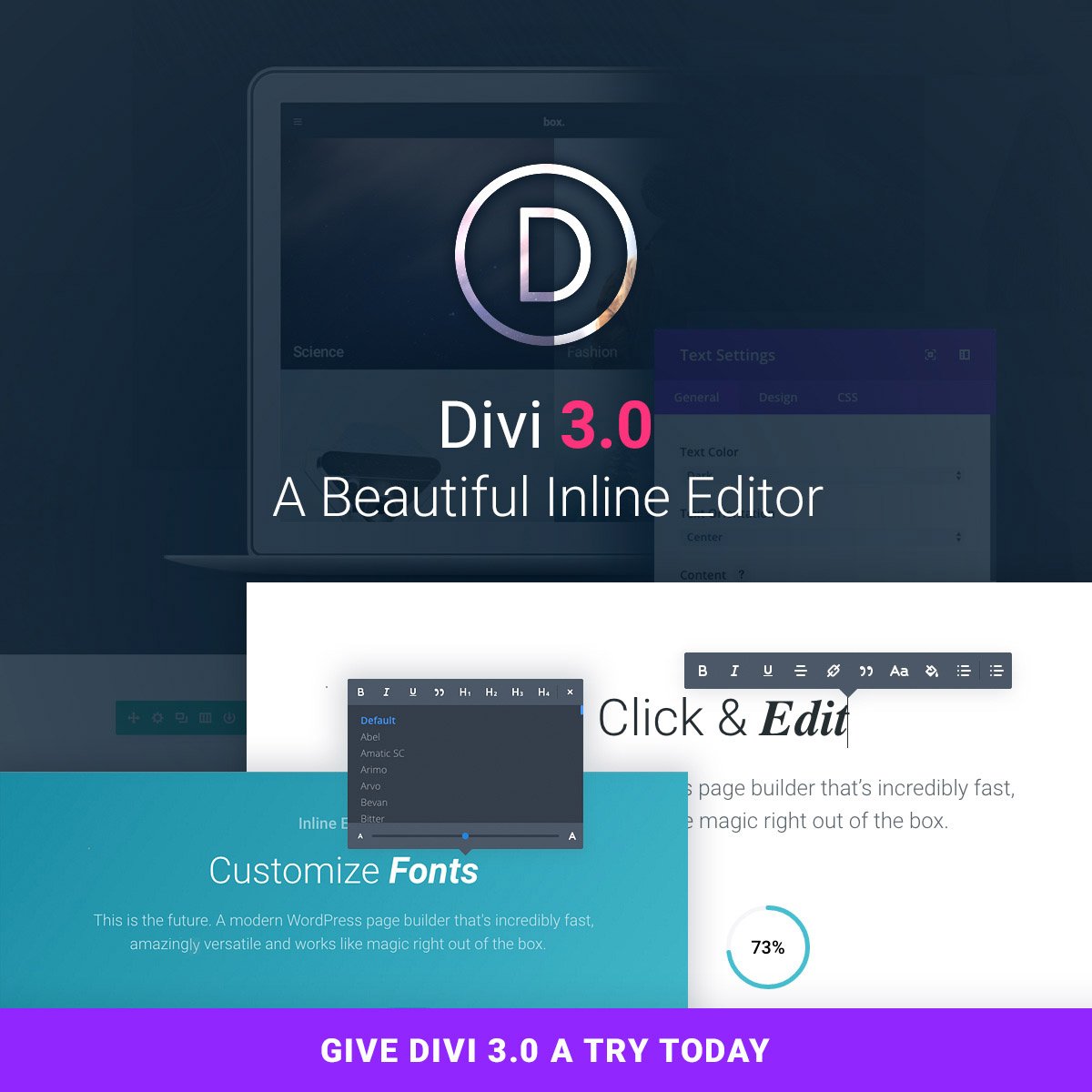 Is Divi good for you?
To answer that question, you must be using WordPress. So, if you decide that you favorite content management system is WordPress, you certainly can do amazing things with the help of Divi Theme and its page builder modules.
Divi Theme is for you if:
You don't have enough experience with web design, but you need to get there fast and produce something awesome.
You are a professional web designer, and want to serve your clients faster and still provide high quality results.
Divi 3.0 Discount
Get Divi 3.0 with a special discounted price today and make use of this great offer.
This discount is valid only for a limited time, so hurry up!
Enjoy!