Tips on How to Increase CPC in Google AdSense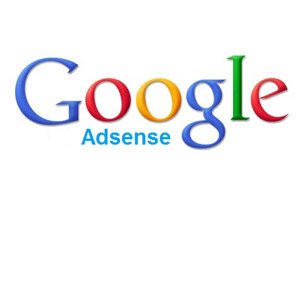 I often hear complaints from webmasters about the decrease of CPC on their online resources. People often don't know why their traffic increases, but Cost per Click is still the same or even begins to decrease. These and many other questions about Google AdSense are actively discussed on various SEO and webmaster forums.
It is obvious that a new algorithm of calculating CPC has been developed by specialists of Pay per Click advertising service in Google.
In fact, there are many factors which influence Cost per Click, and I would like to draw the attention of readers to the most important ones only. First of all, I would like to talk about Smart Pricing. Let's try to understand what this term means.
Google Ad Sense Smart Pricing
If you have ever used the service of Pay per Click advertising you will probably agree that it is very important for online advertisers to get high quality targeted traffic for the money they pay. This means the following:
It is necessary to place advertisements on high quality platforms only, which have the authority and a lot of targeted users;
People generated to a website of an advertiser from Google Ad Sense block, would be interested in the product offered and agree to purchase it in the end;
Users don't have to be deceived. They have to understand that they are clicking on an advertisement link;
An online advertiser doesn't have to pay just for clicks;
An online marketer has to optimize an advertising budget and convert paid traffic into sales effectively.
Smart Pricing can be considered as an attempt by Google to help online marketers optimize their budgets effectively and protect them from low quality traffic. The specialists of Google Ad Sense realize the fact that there is a great deal of webmasters who place their advertisement on low quality platforms, which don't attract targeted audience to an online business. It should be noted that clicks generated by such web pages bring no value to internet advertisers.
Smart Pricing takes into consideration a lot of factors and set Cost per Click for each type of online advertising. Let's consider these factors.
Factors Influencing Cost per Click
Talking about important factors which have an impact on Cost per Click, special attention of webmasters should be paid to the relevancy of a website. Webmasters will definitely have higher Cost per Click if all pages of their web resource are dedicated to the same topic.
The number of impressions is also a very significant parameter. If, for example, a website is very popular and generates a high amount of targeted traffic it means that this online resource has good authority among its users. Size of a website also matters. The rule is quite simple, the more web pages an online resource contains – the better.
As it is known, Page Rank and the age of a domain is one of the main identifiers of website quality. Therefore, the older the domain name and higher its Page Rank is – the better Cost per Click is. There is another important parameter that determines Cost per Click and it is relevancy of incoming links.
So, it is good if a great deal of topic related online resources refer to your website. It is especially good if the text of incoming links includes keywords which you target. There is an opinion that CTR also has an impact on Cost per Click.
Recommendations to Increase Google Ad Sense Earnings
Content is king!
As you can see, it is a fixed expression of webmasters. It means that the main task of website owners is to provide users with interesting and informative content. Thus, improve content of your websites, attract targeted audience and do the best to provide website visitors with valuable information. Results of your work will not keep you waiting for long. You will see improvements in Google AdSense earnings within a short period of time.
Interesting content is considered to be one of the most effective ways to attract a targeted audience to an online resource and convert it into website revenue. It is not a surprise that CPC in Google AdSense depends on the theme of a website significantly. Thus, if you work in a highly competitive business sector you will have high cost per click. But you should also take into account the fact that the higher level of completion is – the more time and work will be required to achieve SEO improvement. Thus, do the best to find the golden mean between the profitability and competition of a website theme.
Selecting the right theme and key phrases for your MFA (Made for AdSense) website and you will be able to provide it with high cost per click from the very beginning.
If you use your Google AdSense account for several advertising platforms make sure that these platforms are high quality websites. The point is that low quality sites will decrease your average rate in Google AdSense. Therefore, track the efficiency of your online resources and choose the best MFA sites only.
If you enjoyed reading this post, make sure to leave a comment below and share this with your friends and followers.
In His Grip <><

COO in Global Strategic Consultants and Internet Marketing entrepreneur