Building A Profitable Customer Base – 5 Strategies to Drive Repeat Visits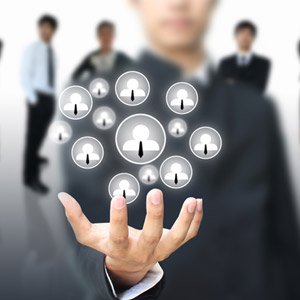 I've been involved in online marketing for over a decade, and I am continually trying to improve my approach. In the beginning, all I cared about was driving traffic to my website – lots of traffic. Then, as search technology evolved, my next objective was to drive targeted traffic to my website – lots of targeted traffic. Seven or eight years ago, I adopted an approach that looked a lot like a brick-and-mortar store. Yes, I still wanted targeted traffic, but I also wanted to capture their e-mail address so I could then entice them to keep coming back.
Think about it for a moment.
You have your favorite grocery store, dry cleaners, pub, coffee shop and other stores that you spend your money at all the time. You do this because there's something about them that you like or that attracts you to their shop despite the fact that there are dozens of like shops that you could choose from. Your loyalty to these merchants is what they count for their revenue. They still advertise to get new customers with accounting for your repeat business as a base.
You need to do the same thing with your website.
Why are repeat visitors so important?
A couple years ago, I interviewed Ryan Allis, the CEO of the popular e-mail list management service iContact.com. During that interview, Ryan tossed out a statistic that shocked me. Ryan's company has determined that for every 10 people who visit your site, only three will ever come back again. That means that all your effort to drive new traffic is being enormously diluted unless you can become a master at capturing an e-mail address.
If you're promoting a product or service that is complex or somewhat costly like mobility scooters, chain saws, doll houses, table saws or even online car insurance quotes, then you are as likely not selling any to first-time visitors. The more complex or more costly an item or service, the more times a person has to be exposed to it to finally come to a buying decision.
That means you need repeat visits, and I have laid out 5 great strategies to help you do just that.
1. Never miss a scheduled newsletter again.
If you're like me try to send out a weekly newsletter to your list that encourages them to come back for a visit. But there are times when stuff happens and you simply don't have the time or the energy to put that newsletter together. There is an automation tool that I use called "RSS to e-mail" that makes sure I never missed a scheduled newsletter.
RSS to e-mail is a nifty software feature (offered by the major email service providers) that I can schedule to crawl my site once a week and have it pick up all the new content. It then formats that content into an attractive newsletter format that provides links back to that content on the site. It sends me a sample of the newsletter for my approval and if I like it I just push the go button, and the bulletin is on the way to my list. This is a great way to build repeat visits.
2. Podcasts.
I'm huge fan of podcasting and I truly believe that they do a fantastic job when it comes to developing interest in my websites, which in turn drives traffic. It also creates a more personal experience than simply reading text. If you're like mem you have your smiling face somewhere on your website, and now you have a voice to go with it. It turns the Internet into a much more human experience.
Advances in podcast technology have greatly simplified the process. It somehow takes less than an hour to do a half-hour professional podcast. These audio files can published on your site providing a strong incentive to drive repeat visits.
3. Maximize your blog activity.
To be successful, blogs have to be a source of valuable, informative content, but they also have to encourage a sense of community. People visiting your blog share something in common. One of your objectives should be to get them to comment on that common interest.
When you add a new post your blog, end it with a question. Ask your audience what they think about the posting and invite them to leave a comment. When they respond to that request, make sure you follow-up either thanking them were providing more information. That initial comment by a single visitor often will trigger multiple comments by other visitors who will not only leave their opinions but check back later to see what other people love their opinion. Sometimes this can turn into a repeat visit frenzy.
4. Give your visitors a voice.
Chat forums, formerly called bulletin boards, are another great way for a webmaster to interact with his or her audience and to encourage interaction between visitors. The more you develop that social cement that comes with interacting one-on-one, the greater your chances of increasing your repeat visits.
My wife Arlene has a very successful website that deals with moms who have kids with epilepsy called EpilepsyMoms.com. She uses a chat forum that allows her members to share their challenges and success stories with each other. This particular niche has a high emotional connect. Having a child with epilepsy is something you deal with everyday, and it's always on your mind. Having a place where you can talk to other moms that are in the same situation as you are is extremely inviting and supportive. These moms make the chat forum a daily part of their lives.
5. Just be helpful.
It's all about building relationships. The more strong the relationship is with your audience, the more loyal they will be and the more repeat visits your website will experience. Staying involved with your website, not relying on automation exclusively, will help you develop that personal connection that your visitors are looking for.
Never let the quality of your content slide. Always provide useful informative and engaging information. Always respond to comments made on your blog, and try to offer solutions to questions, even if it means providing links to resources outside of your site.
Build on your investment
Writing repeat business is a key to improving your conversion rate. Everything you do that encourages your visitor base to make your website one of their "favorite stores" will be rewarded with an increased "lifetime value" of your visitor. It doesn't matter what kind of business your website is. You can be promoting goods and services as diverse as infrared cameras, golf tips, auto insurance quotes, washers and dryers or kitchen barstools, it just doesn't matter you need to capture that initial visit and Internet visitor into repeat business.
Do you have a strategy you use to keep your visitor coming back? If so, we would love to hear it and any other comments or advice you would like to share.