Get to Know the Best Web Hosting Plans First!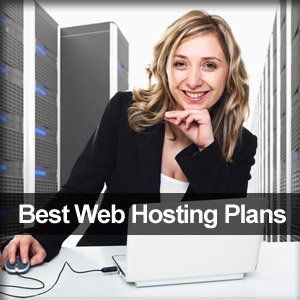 Many of us are looking for the best web hosting advice, especially that hosting plans always promoted in a tricky way to catch your attention and make think they are the best. It's important to take your time and check out many providers before actually choosing a hosting company or a hosting plan for your site or blog, especially if you are planning the plans of your online business.
I will tell you a little story happened to me when I first started my business design site, and talk about a few problems I am facing today because I made a wrong and fast decision. I paid for a service that almost hurt my business, and today I am suffering because of that!
So, here is the story that I hope to help you finding the best web hosting …
Making the right decision while choosing web hosting!
Before I explain what happened, let me tell you first about one of the main problems I am facing now, which is moving my site from old web hosting to a new one, I have 33 sites between main sites, demo sites, and testing sites, they mostly run on WordPress. These sites are making me money, that's why I can not have any down time during immigration process, but why I want to move anyways?!
The problem isn't in the web hosting itself as a company or configurations, but it is in the deal, the problem is in the hosting plan! Well.. That wasn't the best web hosting plan!
The plan is allowing you to create only 1000 tables in the database! Some will think is way enough, this is true if you are running one site, or even a few sites, but not 33 WordPress sites on the same shared hosting account (with that company). the trick here is they say you can create 100 databases, but then you actually can install around 35 WordPress sites if we consider how many database tables are required by WordPress to run.
[box type="note"]I am having this problem because I haven't read all the information about the plan! Yes, it was my mistake, so please make sure to read before buying anything![/box]
A few days ago, the web-hosting customer service send me an email letting me know that MySQL tables exceeded the limits, and I must remove a few tables from the database to reduce the usage, or upgrade to another plan that fit my business growth.
So, now I am in a big trouble, I have to choose between upgrading my hosting (they only have two plans, anyways), or just move to another web hosting company.
The first option…
Which is upgrading to their business plan is not really a big deal when talk about money, I know that I will have to pay double of what I pay now, which is not a problem, but the problem is: What if I exceeded MySQL usage limits for the second time?! What I will do?!
The second option…
Which could be the best thing to do, but at same time it's the most painful task, I mean moving all my sites to the new hosting. I really.. really don't have time for that, and I really don't want to do that, I actually hate that!
I wasn't aware of this type of web hosting problems that could ruin my business, actually I haven't look into any web hosting review sites before picking the hosting plan, I try to live without regrets, but I really regret this one because I didn't enjoy the service, I had many problems (worst than my old web hosting service), and I just wasted my money, it was too late to ask for a refund or switch back to my old hosting provider to start over!
I know that web hosting reviews works and I wrote about this before, so make sure to read other hosting clients reviews before getting involved!
What to do when moving to a new web hosting?
A quick advice I would like to share here. If you are planning to move from your old web hosting company to a new web hosting provider, then take it easy!
Put in your mind that most companies promote their business through tricky marketing messages, so what you really have to do is to read, read, and keep reading!
Read every small details related to the plan you need, and compare it with other plans they have, check the prices and also the configuration of the server, don't forget to make sure of your plan limitation. If you are running a serious business, then I suggest you take one month to try the service out (keep your old web hosting on, keep all files and databases, be ready to switch back at any time), if you didn't like the service, then absolutely ask for a refund and get your money back before it's too late.
Web hosting discount
I could save some money while buying the best web hosting, but  my it was my bad! Another mistake I did was not to look for discounts and deals before paying for it! Most of services has good discount, especially for the first month or two of starting your plan, and of course this is mostly for new customers only. So, make sure to get a good discount when you move!
Find Discount Web Hosting here!