Thesis 2.0 Framework Release Date Oct. 1st, 2012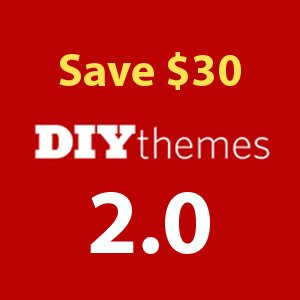 Hey everyone, I just knew that Thesis 2.0 will be released on Oct. 1st, 2012. I personally have't seen it or even touch it yet, and can't wait to get my hands on it. I know Thesis 2.0 got a total new code, and it has new awesome features that will rock your blog.
I know… I know…
For the last two years we are saying the same thing, and Thesis 2.0 never show up!
Maybe you don't believe me, but well.. This time it's official! Read my Thesis 2.0 review.
Thesis 2.0 will be released in a week from now, on Oct. 1st, 2012.
What's new in Thesis 2.0
Thesis has changed rabidly! Here is a sneak peak to the main three features:
1- Thesis Skins Editor
With Thesis 2.0, everyone from novices to experts will interact with Skins through the Thesis Skin Editor, an amazing new visual environment for building templates and managing your design.
2- Thesis Boxes : Add-on Functionality on Steroids
With Thesis Boxes, you will always be able to add precisely the piece you need, when you need it, and where you want it.
3- Thesis Packages: Conquering CSS Once and for All
Thesis Packages will allow you to deploy the most complicated CSS without writing any code.
Thesis Them Security
Chris Pearson states that Thesis security will increase due to Thesis 2.0, the new theme has no "theme files" that can be targeted by Hackers. So you can think of it as a data-driven theme instead of file-driven.
Here is my advice…
Once Thesis 2.0 arrives, its price structure will change, basically the price will increase from $164 to $197 (that's a $33 increase in Thesis 2.0 price), so if you don't have Thesis Theme yet, or you have a personal option, then make sure to get it right now and upgrade to the developer option, by acting now you will be able to upgrade for free -next week- when version 2.0 comes out.
Doesn't make sense?
Ok, again…
If you have thesis developer option, then you are good.
If you have thesis personal option, then upgrade to developer option now.
If you don't have thesis at all, then buy it.
Thesis Changing its Price Structure
From the official blog:
If you're already a Thesis customer and own the Developer's Option, you don't need to do anything. When we switch our pricing structure, you'll be grandfathered into the maximum benefits package.

If you currently own a Thesis Personal option, you'll still get Thesis 2.0 for free. However, if you wish to get the maximum benefits package for Thesis 2, you'll need to upgrade to a Developer's Option before we change our pricing structure.

Right now, the cost to upgrade is only $77; after we change our structure, this cost is going to rise. Therefore, if you want the maximum Thesis 2 benefits at the lowest possible price, you should upgrade to a Developer's Option as soon as possible.
Don't know what is Thesis Theme?
Read my thesis theme review.
P.S. Once Thesis 2.0 comes out, I will be working on upgrading all the awesome Thesis Skins, if you are a member of ThesisAwesome.com, then please pay attention to this, don't upgrade your thesis theme to 2.0 unless you want to break your blog or I say so 🙂
I am also working on a secret project based on Thesis Theme, don't get excited! I won't share details at this point! all what I can say it's a completely new idea, and it will blow your mind, so keep watching the blog for more details!
Enjoy your week ahead.