Single Bloggers VS Married Bloggers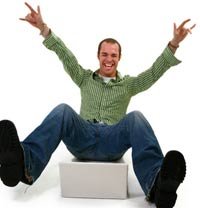 I read lots about time management and how bloggers should give time to family and this kind of topics most of you know and heard about!  I think I need a time management system to help me on something that I am not good at, I am still having horrible mistakes with it and I think it's a very complicated math, maybe because I am staring new projects and I really need to work a lot! but who will give me excuses? who will forgive me?

My Blogs are eating my time and eating me before my time
This is the main problem of any blogger, planning posts, finding ideas, writing them down, publish posts, reply to comments, commenting on other blogs, and socialize with bloggers friends on different social networks and so on!
Lots of work to do here and there and the revenue is not enough to pay our bills sometimes, and this keeps you for longer time on your laptop working and trying and … ufff!
I was imagining how a single blogger feel and trying to compare this feelings with a married blogger feeling, specially when he don't have his own office or he has to blog from a home office, so let's see how both of them could look like, I am going to start with the married blogger:
Married Blogger
He don't have too much freedom at home (unless he have a supportive wife like I do)
He usually carry his laptop allover the house trying to find a quite area
Sometimes look like stupid when family visit because he is blogging and can not stay with them!
He have to answer the same question thousands of times (What you are doing?!)
He have also to say these words more than once when it's food time "OK! I am coming love"
He run to his wife to surprise her when he earn $10 from his blog! (and the amazing thing is she got excited and forgot he spend 100s of dollars LOL!)
Social Networking is his "Nightmare" as a door for jealousy
Well.. He have to hear some s**t from time to time!
Sometimes he lie about his blog traffic 😉 naah Just kidding!
Single Blogger
Oh yeah! This is the lucky guys, yes we find someone who cares and make coffee for us, but some times we have to do it by our selves, but you have all the time to do what you want in this life and at least no body ask a singles blogger "how much you have earned today"!
I didn't mention kids because I don't have any yet! But it's going to be more fun if I have LOL!
Maybe this comparing post is taking us to some red areas that we shouldn't talk about or discuss, so I give you all the excuses if you don't comment here, but I would love to hear some real stories from some brave married men, I am sure that you have some exiting ones so I want to know what's happening with you guys!
Note: Content of this post is not a must to be part of my life or any blogger timeline life, maybe it's not true at all, and I am not complaining or anything, it's a post for fun! (just in case someone from the government passed from here LOL!)