3 SEO Practices To Avoid In 2013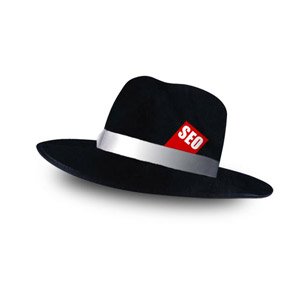 With 2012 coming to an end, the world of SEO has changed tremendously if compared to what it was a few years back. Smart bloggers have been successful enough to rank higher with their own SEO techniques, while there are beginners out there who are still hanging on the famous question of keyword density i.e. "What is An Idle Keyword Density" that has not been answered by anyone, and something that doesn't really need an answer (discussed later in this article).
But with the beginning of the new year 2013, some changes should be made. Therefore, following are three highly practiced SEO activities that one should avoid in the year ahead, and forever if possible. The reason for each is clearly explained.
Commenting For Backlinks
Blog commenting has been one of the top most practiced SEO activities since many years. Be it 2007 or 2012, blog commenting has been a vital part of any site-owner's career.
The reason for these stats is that many, in-fact most of them, believe that blog commenting can be very helpful for building 'quality' backlinks. While I don't deny the fact that it helps building backlinks, I completely disagree with it when it is preceded by the word 'quality'.
Reason To Avoid: The reason why I don't actually comment for backlinks is simple and very easy to understand – Google doesn't consider them to be of any good value.
A simple way to understand this is by thinking, "What if I comment on a porn site with a link back to my competitor's site?". I'm sure you've already grasped 70% of the point. The point is that anyone could link to you from anywhere. Knowing this fact, Google simply ignores links from blog comments (it is sharp enough to find out whether the link is from a comment or not). Henceforth, practice blog commenting as a medium to build connections and relationships – not backlinks.
Keyword Stuffing
This is a response to the small question mentioned at the beginning. Keyword stuffing, if given as an example, can be easily explained in the following way.
He has a pencil. His pencil is lying on the table. The pencil is of red color. The pencil is sharpened well.
In the above example, the keyword is 'pencil'. Just assume an article of 500 words, and imagine the scenario with the same keyword. That explains what keyword stuffing is. It basically shows that the writer is trying to put the main keyword in every possible way. If there's no possibility to inject the keyword perfectly i.e. with the language sounding perfect, then the writer will just insert the keyword without worrying about the quality of the article. The disaster then begins.
Reason To Avoid – Keyword stuffing has never really been an SEO activity.
It was just known as keyword density which was then used negatively as keyword stuffing. Note that search engine bots are better readers than the actual readers on the blog. They'll have no mercy for any of your posts that have been stuffed with keywords. A simple solution to this is – be natural when writing. The keywords will appear in a very efficient quantity and you'll not even know when.
Purchasing Text Links
It is not harmful to purchase banner ads, as those are for promoting special offers/pages etc. on a particular site. On the other hand, text links can be a disaster.
No doubt that there are very reputed blogs out there which sell text links in the form of blogroll links. Blogroll links are ONLY meant to pass Pagerank.
For example, if a PR2 site has a blogroll link, it passes its PR to the linked site. Such links can be both harmful or beneficial depending on the scenario. The link in the previous sentence goes out to a video that explains whether or not blogroll links are harmful for SEO.
Reason To Avoid – Most sites that sell blogroll links often have the heading such as 'Sponsored Links' or 'Paid Links' etc. If not, then it is obvious that all the links are next to or above/below each other. Given all these scenarios, search engines wouldn't take more than a fraction of a second to recognize whether the links are 'paid' or not. And trust me – Google hates paid links.
Winding Up
All that said, it is clear that gone are those days when such SEO practices were actually needed. Follow the normal on-page SEO tips, be natural, be yourself, wake up to produce quality and you shall rock the search engines stress-free.