How to Keyword Stuffing Without Stuffing Keywords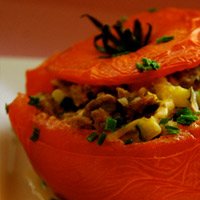 I read with interest the article by Clifton Hatfield where he mentioned keyword stuffing is one of the 5 Out-of-Date SEO Strategies. There is not a tinge of doubt that I agree with his tips, but nevertheless, having keywords strategically placed in your post is one important factor that Search spiders relies on to decide if your post is relevant to your topic or your niche.
Having a relevant post or at least a post deemed relevant by Google is something that bloggers should pay much attention to. Especially so if you run AdSense Ads in your blog. Post relevancy is accomplished by 2 things. The post title and the post contents. Relevant post title means you have your keywords in your Title and of course relevant contents means relevant keywords in your contents. Since it has been advised that too many keywords may backfire, resulting in Googles de-indexing the post as keyword spamming, there is a workaround where you can have as many keywords as you like without actually having the actual keywords in your post. First let me describe:
The Structure Of A Search Friendly Article
To make your article ooze with spider juice so they crawl in fast, somethings have to be adhered to. An article that is Search friendly. A search friendly article should consist of a keyword related title and at least 4 paragraphs.
The Title
Make sure the keywords you intend to rank is included in your title. If possible, the title should be a long tail search phrase that people will use when they are searchi8ng for such information. For example if your post is about growing giant size tomatoes, then a post title like "How To Grow Big Tomatoes" will be a good title. It is a phrase that tomato growers will use if they want information to increase their size of their tomatoes.
The First Paragraph
The first paragraph must include your keyword phrase in the first sentence or within the first 20 words or more or less 160 characters. That is because your first sentence in your first paragraph will be taken as your meta description of that post, if you are not using any SEO plugins. If you are, then you can write a special meta description that will be seen by search spiders. When you write that description make sure you include your keywords at least twice.
Always end the first paragraph with your keywords as well. This will tell the spiders that your post is something relevant to whatever topic you are writing about.
The Second Paragraph
This where the danger starts. If you keep using your keywords, you will get penalized for keyword stuffing. The secret here is to stuff without stuffing.
What does that mean? It means you use synonyms or words that are related to your keywords. If you want the search spiders to know that your post is about growing tomatoes, words like fertilizers, fruits, plants etc will be words that spiders can relate to. You can also use the scientific name for tomatoes, or use a foreign word for tomato once of twice. Doing it this way, you can stuff your keywords to your heart's contents without really stuffing your keywords.
The Third and The Fourth Paragraph
Somewhere in the middles of the third paragraph, use your actual keywords again. Then in the last paragraph. end your article with your keywords.
That's how you write a search friendly article.
What Good Will A Search Friendly Article Do
It will get indexed faster and rank higher in SERPs. If you are running Adsense, the post will display more related Ads that pays higher per click.
Experiment Writing A Search Friendly Post
Now you can do an experiment for yourselves to see if what I have written is true. Granted, you blog is an established one with some page rank and authority. It might not be that easy for newer blogs.
Write a post with a phrase that people will use when they are searching for something. Something odd like, "Do Mosquitoes Have Sexual Organs" or something. Before you start writing, do a quoted or exact search in Google for that phrase. Let the Google spiders know that there are people actually searching for this phrase so they will be on the standby for such information.
Start writing the way I taught you. When you are halfway through, publish the first half first, then continue writing the post at your own pace. When you have completed and is happy with what you have, update the full post.
Now go back to Google and do another quoted search for your post's title phrase. If your blog is a well indexed one, there is a good chance you will be in the top spot. If not, try again in 20 or 30 minutes. You should be there.
Have some fun and let me know if it works for you. It works for me everytime.
Image credit: Stuffed