Google Fresher or Caffeine 2.0 – SEO News You Need to Know About!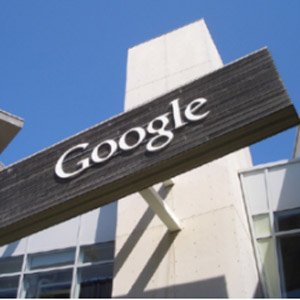 Another quick and urgent SEO roundup for you this weekend, especially after Google announced that they released a new update to their search results algorithm for more timely results. The new search update impacts 35 percent of searches, and the ability to determine when to give you more up-to-date relevant search results.
So, before we get mad or think bad about Google, let's try to understand what this really means to us.
What Google Says about the new update
From the Official Google Blog:
Search results, like warm cookies right out of the oven or cool refreshing fruit on a hot summer's day, are best when they're fresh. Even if you don't specify it in your search, you probably want search results that are relevant and recent.
What Google Fresher mean for You and your Clients
A nice and informative video from the SEOmoz Blog about the Google Fresher update.
Some people call it Google Fresher, others call it Caffeine 2.0. Tell you what? It doesn't matter what they call it, but here is the deal..
Google announced that they released a new update that impacts 35 percent of searches and can better determine when to give you more up-to-date relevant results. What does that mean for you as a search marketer? Rand, with special guest Mike King dive into what Google Fresher mean for you and your clients.
How To Rank Higher In Google's New Fresh Results
I bet you know the problem and you need the solution, but let me first tell you some about FamousBloggers.net, as you may know we update the blog on daily bases, this to guarantee for our readers fresh content and valuable read on every visit.
We publish every week several topics written by our guest bloggers about Blogging, SEO, Internet Marketing and Social Media. We try to cover recent events and hot topics in our niche that begin trending on the web (this post is an example of that), so I don't think the new Google fresher results will impact our blog's organic traffic. In fact, I think this will increase the traffic to the blog. However, this some of you won't agree on that! (what's your opinion?)
Without going through a lot of details and waste your time, content marketing is yet the best way to stay in search engine's heart, read this awesome post about 7 Content Marketing Tactics To Rank Higher In Google's New Fresh Results.
Giving you fresher, more recent search results
Given the incredibly fast pace at which information moves in today's world, the most recent information can be from the last week, day or even minute, and depending on the search terms, the algorithm needs to be able to figure out if a result from a week ago about a TV show is recent, or if a result from a week ago about breaking news is too old.
I understand that we live in a freaking speedy world with tons of fresh daily news, information and content published daily, but the question here is how Google deals with the older valuable results that we actually need to find?
You see, some SEOs and business owners got upset whenever Google update the search results, maybe it will have a bad impact on their business or hurt their client's rankings. What do you think about it?