5 Tips for Creating Your Company Linkedin Page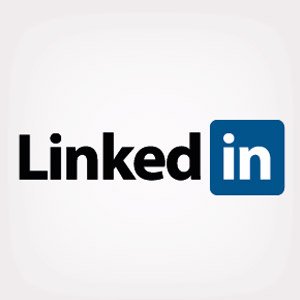 If you haven't already included LinkedIn in your company's online social media efforts, then you should certainly consider adding a LinkedIn company page to your web presence arsenal. LinkedIn is considered one of the most influential social media platforms on the web, and can make a huge difference in terms of your business' social media marketing strategy.
A LinkedIn page can connect you with a really wide net of potential partners, customers, suppliers and helpful contacts, and requires a lot less regular attention than many of your other social media accounts.
To gain some very real benefits in terms of connections and new business, use these tips to set up a really effective company LinkedIn page.
1. Understand LinkedIn and its purpose and audience
All social networks that people invest their interest in offer something different, and LinkedIn is very unique in both its audience and its intentions.
One of the very first things you can do to use LinkedIn effectively is to understand this. While LinkedIn doesn't statistically dominate people's online time each day in the same way as Facebook and Twitter, and has a smaller membership, this is not down to it being a weaker platform, rather its strictly professional mission statement.
LinkedIn is designed to connect professionals for business reasons, and business gains. It is not for sharing vacation shots or music you like, and you won't find schoolkids or your grandmother on there – it is for businesspeople and professionals to talk about matters and news relating to their industries and enterprises.
When you understand this crucial difference between LinkedIn and Facebook, you are in a much better position to target your profile and message.
2. Make the most of your company overview on your profile
When you start setting up your company profile, one of the first things the LinkedIn interface will ask you for is an overview of your business.
In the ultimate display of your profile, this will end up being its own tab and will be the first thing visitors see, so you need to really optimize this part of your profile. Use it to drive people to links such as to any blog you are using to funnel business, or to other websites or social media pages that have been doing well at converting web leads.
3. Use the "Request Recommendations" function to get endorsements from friends and fans
If you have something to sell, then you should make a lot of use of the "request recommendation" button that LinkedIn will give you. This can encourage people to endorse or recommend you, and any chosen products or services you have on your page. Things that have been recommended and their comments will be displayed prominently to visitors, so anything you are pushing right now with promotions and offers can do a lot better if you have some people backing it in this way.
All you have to do is send one of these recommendation requests to people you already have onside, for example existing customers, partners and friends, and you can boost the visibility of what you are selling exponentially.
4. Establish yourself as an expert or authority
One thing the affluent and educated LinkedIn audience will really respond to is a high level of industry expertise and knowledge, so you need to make sure you write your profile in a way that sets you up as an authority and "big player" in your niche and market.
You can do this with links to articles you have written, videos you have made, and all sorts of things, and you can also use the "questions and answers" functionality of LinkedIn to answer questions and prove you are both helpful and an expert.
5. Use LinkedIn Ads for extra visibility
Talking about how to use your network is all well and good once you have one, but as you start out you may find you just don't have enough people to connect with off the bat to really get going.
Using LinkedIn advertising, which will target your ads at people in relevant fields talking about relevant things, can generate sales, but also bring in more followers for your business. A LinkedIn connection also brings you access to their entire network, so attracting the right people in this way can open you up to literally millions of other people.