linkedIn Influence Tips for Businesses, No Matter What!
Most of us wanted to jump into the LinkedIn world and learn how to get the most of this huge network for opportunities. LinkedIn is one of the biggest networks for businesses on the internet! But LinkedIn seems to be more complicated than any other social network out there (at least for me!) I admit that I've struggled a lot and I haven't had a good chance to learn how to get the most of  LinkedIn for my online business!
LinkedIn is growing as the best choice for Business-to-Business (B2B) Sites. I found this Social Recruiting Survey at Jobvite that shows Linkedin on the top of social networks for recruiting at 2011. Results were the following:
83% will recruit in social networks this year
46% will spend more on social recruiting
36% will spend less on job boards
80% review social profiles
A couple of months ago, my friend Lewis Howes asked me if I am interested in LinkedIn training. My reply to him was "Of course, I would love to! I have actually wanted to learn how to use LinkedIn for a long time! I am also sure that many of my blog readers would love to!", I asked Lewis to drop me a line when his LinkedIn training course is ready so I can share it with you.
Finally, Lewis put together an awesome training. He calls it the LinkedInfluence! I must say I am impressed by the information in this course, and  especially the fact that it has 25 videos with massive information that I never knew before. To me, implementing these tips is a really big step towards better business results from LinkedIn.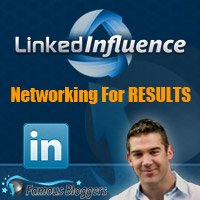 The LinkedInfluence training course has 4 modules so far with 25 videos that focus on:
Laying the Foundation
Growing Your Audience
The Next Level
Building Your Company
So, no matter what you do or what you would like to do, no matter what your niche is, the LinkedInfluence training is absolutely for you!
I am inside the training now, and I watched all of the 10 videos in the first module. I will continue the rest of them this Sunday.
1- Laying the Foundation
LinkedIn is the most powerful business related social network to help you generate more leads and sales from the most powerful and affluent professionals in the world.  Lewis Howes Started with the "Laying the Foundation" module that teaches how to navigate LinkedIn, optimize your keyword ranking, customize your public profile link, utilize social media integration, fill out your profile the correct way, plus givies his recommendations for you as a member of  the LinkedIn network.
2- Growing Your Audience
This module explains how to build your email list and grow a huge audience fast. It covers how to add connections, use automation inside LinkedIn groups, build an email list with LinkedIn groups, create and grow your own LinkedIn group (which is something I wanted to learn), and research and join groups that are related to your niche.
3- Move to The Next Level
6 informative videos that takes you through the next level of using LinkedIn make up the next module, where you will learn to use LinkedIn like a top notch pro! This module shows you how to connect with investors, get the job of your dreams, sell tickets and promote your events, drive more traffic to your blog, and how to add a video to your profile. Really interesting stuff!
4- Building Your Company
If you have a company then you know the importance of getting more leads and growing your company.  LinkedIn is one of the best places to build your company for free. This module covers how to Build Your Company Page (along with adding company video, recommendations, connecting your employees, and more), and Increase Your Influence with Q&A to help you receive more customers.
What are you waiting for?
I've enjoyed every single video of LinkedInfluence. I spent the whole day watching and listening! And, I highly recommend it for you. It is really worth the money, as Lewis put a lot of work in it!
We are talking about about joining millions of interested business people from allover the world, those people who make decisions in the business world. You imagine the rest!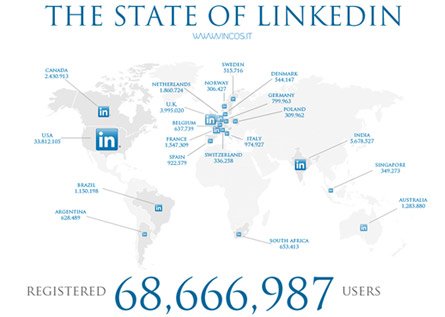 Get your copy of LinkedInfluence training now!