Air PlayIt – FREE Media Streaming App For iPhone, iPad and Android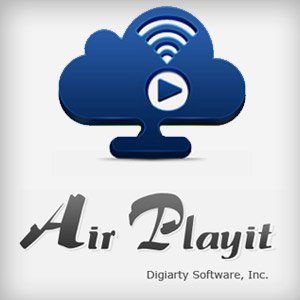 Last month, and after struggling for some time, I finally took a decision to enter the Mac world and buy the iPad 2, I felt it is initial for my design business to test pages on different devices as I have already an Android device. Anyways, I picked the 16G to save some money -like the most of people- and because I thought bigger storage space is not really something that I need, then I discovered the ugly truth.
The problem is I needed to watch movies and videos on the iPad, and the storage space is limiting me somehow, I mean it doesn't make sense to waste the space on movies. There must be a way to solve this issue. This is exactly what Air Playit dose.
According to Nielsen, "iPad still commands 82% of the U.S. tablet market despite the addition to the market of new tablet computers like Samsung Galaxy and the Motorola Xoom." So, Digiarty sped up technical research and development in conformity to the feedback of market and the demands of customers. iPad edition was made the new member of Air Playit on the basis of the original iPhone edition soon after the market summoned. This new edition will better serve numerous iPad users in a more convenient and practical way. Source Yahoo
The Air Playit Streaming software
The Air Playit released a free media streaming app that allows you to stream videos and audios to almost any device!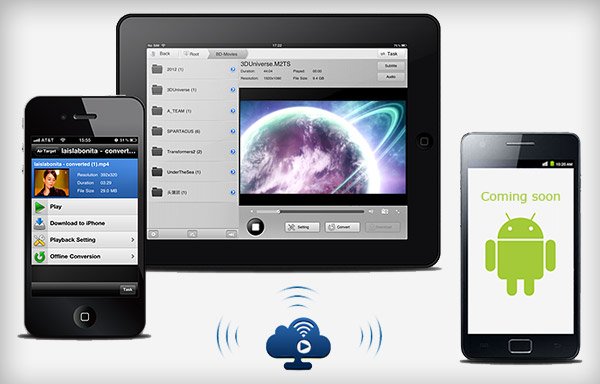 Air Playit is a video streaming software designed to stream videos audios to Apple iPhone, iPad, iPod touch and Google Android OS mobile devices. Air Playit is capable of streaming 320 different video & audio formats to your mobile devices via WiFi and 3G/4G network. It acts as your personal audio video cloud server and lets you watch videos on the go.
This is really nice because now you don't have to store any large files on your iPhone, iPad or even Android, and it is totally free video streaming software.
The Air Playit App comes in two parts:
The server software for your Mac or PC.
The client software for your iPhone or Android.
The Air Playit might be the streaming software you've been looking for.
Get your free copy of Air Playit
I hope you will enjoy it.