WordPress 3.4 "Green" is out!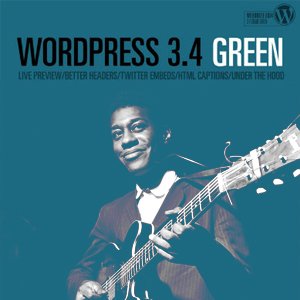 Finally, WordPress 3.4 is here and out the door. The new version named "Green" in honor of guitarist Grant Green, and it has plenty of enhancements and impoverishment, especially in the theme customization, custom headers, Twitter embeds, and image caption.
WordPress 3.4 features introduction video
[wpvideo Gg0EFixV w=728]
It's so clear that most features has been added towards theme customization in this release of WordPress 3.4, for both users and developers.
Head over WordPress 3.4 features page at the codex to read more about its features.
I've used 3.4 before on my dev sites, however I did an upgrade now to start using the latest version, pretty cool stuff!
Here are some of the main feature that you will probably enjoy the most!
Live Theme Previews
With 3.4, there is no need to rush anymore, You will have the option to customize your theme before activating it! (of course, you will need to actually have it installed on your blog).
Plus you will be able to customize your current theme, using the live preview mode.
Twitter Embeds : Share Tweets with Style
The new WP 3.4  allows you to embed individual tweets in posts. "It includes action links that allow readers to reply to, retweet, and favorite the tweet without leaving your site. Just paste a tweet URL on its own line". Nice!
This works with URLs from some other sites, too. For more, see the Codex article on Embeds.
Better Image Captions
Basic HTML support has been added to the caption field in the image uploader. This allows you to add links — great for photo credits or licensing details — and basic formatting such as bold and italicized text.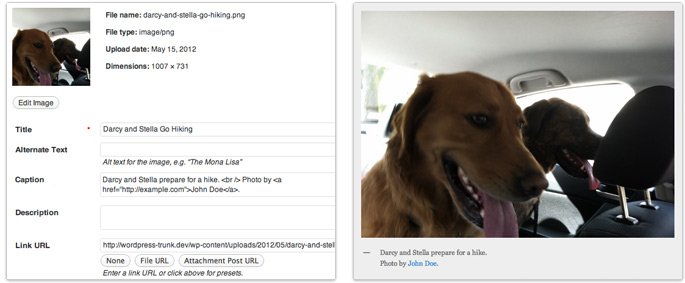 Have you upgraded to the new version?
How you like it so far?