Wibiya Bar Giveaway: Two Free Pro Plans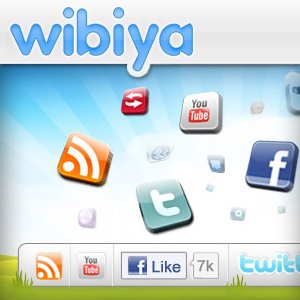 Many bloggers and webmasters are using the Wibiya bar as an easy way to increase engagement, social shares and page views, especially since it doesn't require any coding skills to activate it on the blog or website.
Today, Wibiya is giving away for our readers Two Free Pro Wibiya Plans each for One Year.
[box type="important"]This giveaway already ended, good luck net time! Click here to check our other exciting giveaways.[/box]
These two Plans worth $119.4 each, so this is a total of $238.8 giveaway!
Wibiya Bar features
Wibiya has some awesome features, and they are always developing new apps to be added to their Apps Marketplace.
Works on any platform
Increases engagement & page views
Dozens of free themes and customization options
Website chat Integration
Robust analytics
Connect with your readers by creating a messaging campaign
Integrate Facebook, Twitter, and Google+
Earn money by adding monetized apps
Here is the deal
To become a Wibiyan and get a Free One Year Pro Plan, it only takes a minute to share and comment on this post, check the simple tasks below:
Join the Wibiyans…
Wibiya also has a free plan, this means you can try out the bar, until you get your awesome Pro plan, of course if you are a lucky winner of our giveaway 🙂
Good luck!