Are You using the Potential of Universal Search Rankings to its Fullest?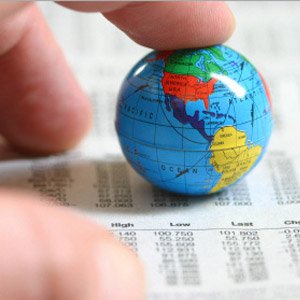 I love December and January: these months offer multiple opportunities to sit back and reflect. Here and there we see articles that sum up great strategies of the outgoing year in almost every field and make forecasts for the coming year.
I certainly use this time to fish for excellent SEO content, and recently I've come across a very helpful guide on sustaining and growing rankings in 2013.
One of the points suggested is watching and improving universal search results in Google. I quite agree: sometimes site owners don't use the ranking potential of universal search to its fullest.
In this post, you'll find out:
What are vertical search options and why they can be helpful.

How you can identify your universal search ranking potential and maximize it.
To begin with, universal, or vertical, search results are listings, grouped by a certain criterion: images, videos, news and such. Google users can see them right within SERPs:

Or they see them in specific sections of the search menu on the top:

To date, there are 14 types of search results:
Web
Images
Maps
Shopping
News
Videos
Books
Places
Blogs
Flights
Discussions
Recipes
Applications
Patents
We hardly come across some of these options (e.g. Patents, Flights) in our everyday searches. However, some (e.g. News, Images and Videos) are quite popular. But the truth is, universal search results can be extremely useful and provide you with well-rounded organic exposure you deserve.
Below is a complete strategy to help you maximize universal search rankings.
Step 1. Benchmark your current vertical ranking results
Before you take any further actions, document your current vertical search ranking results.
You can do it manually, i.e. check out how your site ranks for your keywords in all the 14 types of universal search results. Apparently, there's no need to check the completely irrelevant options: if you're a blogger writing about dogs, don't check Flights, Applications and Patents.
When running manual checks, remember to turn off search history personalization to get unbiased results.
As an alternative to manual checks, you can use software, e.g. Rank Tracker. Below is a screenshot of one of my client's projects. The Places icon shows that this site ranks first and second in Google Places, which is the forth block in search results:
Done! We've discovered if any of the keywords we target are listed in universal search results. Over to the second step now.
Step 2. Define your high-ranking potential in universal search
When pursuing a particular kind of universal search results listing, you should always have a good reason behind it.
If you revealed that your site ranks in Images and Videos (step 1), these are the universal options with highest potential for you.
Even if you don't have any high vertical rankings to date (i.e. no significant results have been fixed as part of step 1), still research some potential.
First of all, use common sense and define options that are a natural fit for your site.
You're a software provider? Then think Applications first and foremost.
News would also be a great option for you, since you can issue press releases on important feature updates and company news and thus get more exposure.
How about Discussions? Your potential customers should be heading over to forums to ask for opinions before making their buying decisions, so you need to be there too.
Videos? Sounds like a good universal search ranking match to rank your help and promo video content.
If you're a local business with some web presence, then Places would definitely be your best bet. If you're a blogger, who's particularly keen on finding perfectly-matching images for each post, use the potential of Images rankings.
Apart from this common sense approach, resort to competition research. Find out how your competitors are doing in universal search results and what vertical options work good for them. Perform your competition research either manually, or with the help of software.
Step 3. Make a plan and take actions
Once you've benchmarked your current universal search rankings and identified the potentially winning options, make an actionable plan.
Plans and actions vary depending on the type of your online biz, universal search results you pursue, your current standing in organic search, your content strategy and what not.
Here's an example. You're a blogger writing about dogs. Step 1 revealed some of your pages rank high for Image search. You provide dog training in New York, so Places is definitely your top priority. Your common sense brainstorming revealed that you don't use the Recipe section to its fullest potential.
Here's what an actionable plan might look like in this case:
Images
1) Optimize images you already have on your site. Add keywords in alt text, text around the image, image name, page title, etc., i.e. use the whole arsenal of actions to optimize images for people, search and social media.
2) Commit to find clear, relevant and captivating images for each of your coming posts. Purchase stock photos or find Flick images you're allowed to use for free. The best thing could be publishing 100% unique pictures, but we don't always have a camera at hand, so stock or Flickr images is a great way to go.
Places
1) Set an account in Google Places.
2) Use all kinds of relevant semantic markup: from authorship to breadcrumbs. This will make your site stand out in search results, eventually increasing CTR and rankings.
3) Encourage your customers to review your site in a natural, steady way.
4) Contribute to your blog regularly. Not only will you add fresh content to engage with your readers and please search engines. Blogging is believed to be beneficiary for local SEO as well.
Recipes
1) Add some dog food recipe content.
2) Make use of schema.org markup to optimize it for Recipes universal search results.
You see, it's just an example of an actionable plan for a blogger, writing about dogs and providing dog training. You'll have to make your own one, adjusting it to your needs.
Most likely, you'll be committed to optimize your site to 3-5 major types of universal search results. You actions will vary in each particular case, but there's a general pattern to follow for any type of search results.
How to make YOUR actionable plan:
1) Search for best practices of optimizing sites for a particular universal search type.
2) Content quality varies these days, so I normally specify resources when looking for some expert information.
Rather than searching the whole web, look for sites you trust and endorse. I would normally start with GoogleWebmaster help videos and other similar resources from Google itself (Webmaster Academy, Webmaster Central Blog and such).
If you want more practical tips, and a have a list of reputable blogs in mind, make use of the site: search operator, e.g.:
site: https://famousbloggers.net/ "how to optimize for local search"
3) Make a plan and bring it to life consistently.
4) Monitor your ranking progress and review your plan if needed.
Happy universal search results ranking in 2013!
Image credit: RBFried via iStockphoto