5 Simple Steps To Increase Your Twitter Engagement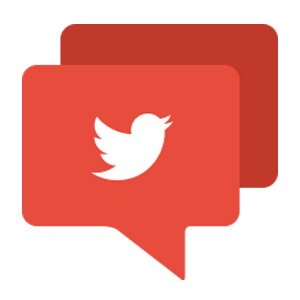 When you are on twitter do you sometimes feel like you are chirping with no one listening?
Don't worry, you are not alone. Everyone is tweeting so quickly it is easy for your tweet to get lost in the stream. However, twitter is a really easy platform to engage with other people. Maybe it is because of the character restrictions, making it quick and easy to reach out. Whatever the reason, it is a great platform to quickly build relationships with your peers and stars of your niche.
When I opened up my new business, SproutSpire, about two months ago, I was starting from zero. Now my twitter followers are growing daily and I have many conversations on twitter.  I am currently on track to see my followers grow by 400% from last month, but more importantly, I am creating relationships that are helping my business grow. And I have done it without spending a cent.
Here are five easy steps that you can take to start getting more engagement on Twitter.
1. Reach Out
In the beginning, especially when I was only getting a couple of followers a day, I would reach out personally to new followers and send a thank you message for following me.
I personally hate those automated tweets that say things like "Thanks for following me, like my facebook page!" or "Thanks for following me, here's my free ebook." I feel like, for me, it is too soon to be promoting your stuff. I want to first establish a relationship.
So, when I reach out personally I mention their name and ask them a question related to their profile.
Now, I am getting  far too many people to do something really personal every day, and I can't say hi to everyone. But when I have the chance I ask new followers how there day is going. This alone often starts a nice conversation with people.
2. Reward Those Who Reach Out To You
I "reward" people who engage the most with me. By reward, I make sure that I make an effort to promote them and their stuff. At first maybe I'll give them a shout out – "Thanks @name for being awesome" or something similar. Then I will start promoting their websites and blog posts in tweets. Often this sparks a conversation or a reciprocal link back.
From using this method, I am networking with some fantastic people who I love to promote, and who love promoting my stuff back.
A big tip on how to keep track of your most engaged followers – create a list in twitter. Call it something like "awesome people" – your followers will be ecstatic that they made the list, and you can easily track the list in Hootsuite.
3. Know The Best Time To Post
A fantastic free tool you can use to find out when people are most engaged with your twitter is called Tweriod.
Tweriod helps you discover the best time for you to post out tweets to reach the widest audience. It can tell you when your followers are likely to be online, and when your tweets get the biggest exposure.  What Tweriod does is connect to your account, evaluates your followers, and then sends the report back to you to analyse.
I only advocate doing self promotional tweets about 20% of the time. Tweriod shows you optimal times to post these kinds of tweets. The great thing is you can use Hootsuite or Buffer to queue up these kinds of posts. Use time boxing to set up a week's worth of promotional tweets in half an hour or so.
You can also use these time periods to schedule questions that provoke conversation, or share something a bit funny, to encourage even more conversations (even if you are sleeping).
4. Don't Be Self-Absorbed
This draws on something I touched upon on the previous point. Make only 20% of your posts (or less!) about yourself. Yeah, I know, it is hard to do. But the main goal of social media is to, um, be social. Build connections, build relationships.
Self promotion isn't all bad. After all, as you are building up these meaningful relationships, these people are interested in what you do and what you have to say. But, for your new followers, constant "Me Me ME" is a huge turn off. It may mean you will be unfollowed, or not followed in the first place.
Don't worry too much about unfollowers – after all, you want the people following you to be interested in what you have to say. But don't destroy the relationship before it has even begun. Twitter works better as a lead generation and nurturing tool than as a place to sell.
5. Leave Room For Engagement
A simple one; Don't forget to leave room for people to retweet what you say. A good rule of thumb is to leave 25 characters spare on your tweets so that others can retweet what you say easily. If you make something difficult to do, then not as many people are going to do it!
What Do You Do To Engage On Twitter?
I'd love to hear what you do on twitter to engage in conversation. Let me know in the comments below.