How You Can Take Best Use of Social Media Marketing To Expand Your Online Business?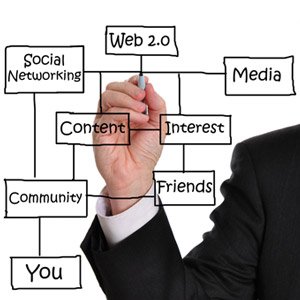 Have you ever heard about the term "Social Media Marketing"? Yes, you can read this editorial till the end to get info. As we know social media is an electronic way of communication and a way which enables you to communicate worldwide. It also provides a platform for the people to share ideas, information, messages, videos and many other things which a person can desire.
Social media is not only concerned with collaboration and communication but it has many other services which include:
Services:
Sharing
Communal and Collective
Lucidity
Self-government
Perseverance
Appearance
Why Social Media marketing is A Must for Online Business?
Social Media Marketing is a process which enables you to bring traffic and gain attention through different social media sites. It provides the opportunity to businesses to empower their brand and put them in a position to communicate with all of their customers. It also provides areas where you can get involved and tactics by which you can gain attention and spread awareness of your brand.
First of all we'll see at what position other successful companies are and at what % they are using social media sites in addition to how they are utilizing social media in order to expand their businesses:
92% companies are on at least one social media website
81% companies have their pages on these social media sites
55% companies observe their customer opinion and feedback
80% companies there regularly make updates and respond to their customers
56% companies are active on Facebook and twitter
60% companies have created their vast networks through social media sites like Facebook, Linkedln
67% companies there maintain their blog
94% of customers are over the internet, so the need is that we have to build a strong relationship with them by using social media through our unique strategies.
There are so many strategies one can learn how the best use of the services can be made and how you can attract people to your sites. Have a look at them in the list below and surely you will get a lot of benefit:
First of all you need to measure all of your activities, whether these are going right or need to change
Use RSS (rich site summary) in order to keep track of what your customers are saying about you and your services, you can also monitor all the links and posts on these social sites
Always try to encourage your customers to interact, mash up and build strong relations with them and make them feel that they are very much important to you
Make bookmarking and tagging easy for them and try to offer quick and accessible buttons to them
Generate their interest by participating in their talks and also give a good response to them
Try to become a resource for them by creating and adding content to your sites
Find good bloggers, detectors, evangelists, and journalist to write about your industry and offerings
Build up content which is based on what your customers and other people learn
A social media audit is necessary in order to review your activities and help you to make further changes if these are necessary!