10 Instant Solutions to Reinvent Your Blog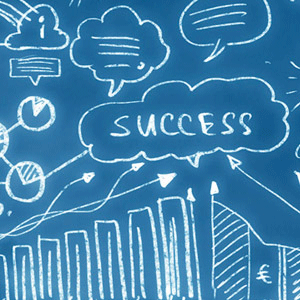 So you are on your couch watching one of your favorite movies on HBO. But suddenly, in a middle of nowhere, you get a brilliant idea about a post. The idea has got everything it needs to get viral, to get popular.
Because of the fear that you might forget it, you ran frantically towards your PC and start writing about it.
And it's done. You finally publish the post. You hope to get hundreds of likes, shares, and comments-but they never do. Things are not the same as when you were first starting your blog.
Not once, not twice but the same thing goes over and over for weeks.
So what went wrong? Readers and visitors got bored of your blog? Your blog went lifeless and almost dead.
What to do now? How to breathe life back into your blog? How to re-invent your blog?
Worry not, as we are here with some of the proven ways to reinvent your blog and make it interesting once more!
1- Use A New Theme
The most basic and important thing you can do to reinvent your blog is–by using a new theme. The theme is one of the most important parts of the blog. Without a proper and good-looking theme user tends to go away from your website. You don't want your theme to be the scarecrow for crows (the audience).
SocialTriggers and JohnChow are the real examples how they have reinvented the blog design and looking much professional now.
They have converted them into lead magnets, so they are going to fetch more subscribers from their blogs now.
Also, try to introduce new topics to your blog for discussion. That doesn't mean to change your niche completely but introduce few topics from other niches. Try to bring out an off-topic part where you can talk with your audience.
Remember the famous Wall Street Journal?
Though it focuses mostly on the markets, but to boost viewership they recently introduced other niches like politics and fashion too.
2- Success stories (of successful bloggers)
Who doesn't likes to read success stories? This helps them to inspire and motivate in the dark times. Most of the bloggers go through a dark phase, success stories helps them to get out of it.
This would ensure a good amount of traffic coming to your blog.
3- Publish Interviews
Just like the success stories, interviews also ensures that you get a good amount of traffic flowing to your website. People love to know more about their idols, you can exploit this and get a good amount of traffic in the form of a fan base.
Try to write posts with excerpts from top-bloggers on that subject. This would ensure multiple streams of traffic again in the form of fans. It also helps you build connections with top-notch bloggers and other top people.
Blogging Cage interview series is the live example where I share expert interviews every Saturday. This one practice not only helps me to make good relations with industry experts, but I see more amount of traffic coming on every weekend also.
4- Upcoming Top Bloggers/Experts
Alongside top bloggers, there's another set of upcoming bloggers with huge potential in them. Though they might not have huge fanbases but it again helps in building connections and they might retain the favor, helping you get both traffic and backlinks.
You can have a look over magazines of Esquire and Entrepreneur and their reporting on upcoming stars, to get a brief idea.
After reading such articles on your blog, your readers can relate themselves with the person. They can get motivated by reading the real life stories and start putting more efforts to make their life much better.
5- Surveys
If look at some of the top blogs, no matter which industry–be it blogging, fashion or tech; you will find that they frequently do survey.
Surveys help you to bring the latest trend going in the market. And people always want to follow the new and upcoming trend, ensuring an influx of traffic. People want to keep updated and surveys will help you do that.
You never know what people want from your blog.
So a survey will always help you to find those hidden ideas and make your readers much happier by serving the right content to them.
Recently I was running a Facebook ads campaign where I targeted my audience and started analyzing the data (kind of survey).
So I created 10 different ads and started analyzing the visitors.
After spending $150, I found that most of the leads were coming from mobile phones, and to be specific they were coming from Android devices as compared to iOS or other operating systems.
So I started another campaign targeting Android mobile users… and BOOM.
Now I was getting more quality leads at much lower price.
We can use exactly same survey strategy on our blog and see what converts more.
6- List of Inspirational (anything)
Now this one is a dirty trick.
This one works like a charm no matter where. Due to competition, we always struggle (a lot). We need inspiration and motivation to keep us flowing forward.
Make a list of inspirational movies, songs, dialogs, anything you want. You can post your favorite movies and songs or ask your friends on which one they like and/or refer to The internet.
7- Round-up of News
As said before, everyone wants to keep updated. Why not provide them all the latest news in the industry? You can make a round-up of all the things happened in the past week and what might happen for the next week.
If you have been following Business Insider, you would find that they do the same thing weekly on What You Need to Know This Morning.
8- Write about 'What happened a year ago?'
We all know blogging universe moves really fast. Time's  a crucial factor in blogging. The funda you have been using in the past might have gone obsolete now. Nostalgic is an amazing feeling, and you can drive in the good amount of traffic from that. Write about how was blogging going before these updates from search engines.
Dive into few years back (like 4-5 years back) and write down your experiences of blogging then. And how much the blogosphere has changed over the years (only if you have been in the blogosphere for such a long time).
9- Start Podcasting and Vlogging
We all know that people love to hear and watch more than reading (usually). You can even port your posts into audio files and post it alongside the blog post for further access. Vlogging has been on the rise, and you can now create amazing videos and post it on your website or YouTube directly (linking to your blog).
Many top bloggers are exploring this horizon of driving more traffic and getting more audience reach.
10- Use Humorous Content
Humor never fails. And it has some really great examples like 9gag. Think out of the box, and try to add humor to each of your content. Make your blog different from others.
Write BuzzFeed like posts like–What would happen if Hollywood would get into Blogging?–to start off with.