How to Reach TOP Search Engine Ranking? 3 Things to Consider in Website Analysis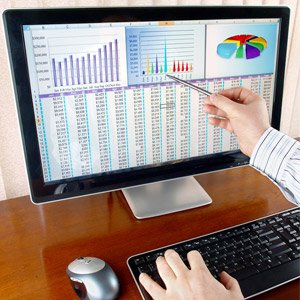 Search engine optimization is a continuous process of improving the ranking results of the website. This is maybe the best definition of SEO due to the word continuous. It is difficult to say when SEO will be finished because it can only be suspended.
But in this article we will look at the concept from a different angle, we will examine promotion of a particular search. So what are the timeframes? How much time will it take to bring the website to the TOP, say, for a given request? Let's try to analyze this question. What can influence the time needed?
1. Competition
It is clear that the more competitive environment is the longer one will have to make an effort to achieve the result.
The competition itself depends on the request, the search engine and the region of promotion. Retrieval request may be popular or rare, commercial or non-commercial, informational or transactional. There can be different competition in different search engines, as in the TOP of each there are different players.
The region also influences; there are regions where there is almost no competition, although there may be demand for this or that retrieval requests.
2. Resource uniqueness
Why would the search engine show the resource in the TOP if there are already hundreds of similar resources on the network?
With all other things being equal non-uniqueness is a great obstacle on the way to Top. If the optimizer gave you hope that in six months your non-unique website will reach the top ten in the competitive region, it is difficult to say who is right and who is wrong here. But be prepared for wandering from one company to another in search of performing the impossible.
3. The quality of the linked resources
For new websites having no backlinks search engine should determine the credibility.
By internal factors one can generate only initial trust, but it continues on the basis of external factors. Who first made reference to your website? Who made reference to your website during the first month? Were these links qualitative and natural or were these SEO-links?
The more qualitative the resources making references to your website are the faster the trust to the website is formed and the faster it can be displayed on the top.
At that, there is no risk to come under the filters in the future. Here it is necessary to understand the face. There are doorways which quickly get to the top (by spamming and other deceptive strategies), but also quickly go from there, and there are resources that use healthy marketing strategies, they need more time for promotion, but it is difficult to make a claim to them and find the reason why they do not deserve the TOP. Therefore, the selected strategy will strongly influence the timing of website promotion.