MOO Classic Business Cards Giveaway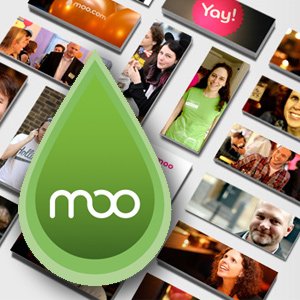 We're pleased we have teamed up with the guys at MOO to offer a great giveaway to win 100 business cards for three of our lucky readers.
If you've not come across MOO before, they just love to print – whether you want to design your own business cards, postcards, labels, stickers, MiniCards, Christmas cards, MOO can do it all!
More About MOO
MOO was born from a love of beautiful, high-quality print and design, and with their intuitive online tools creating your unique business card designs is very easy.
Alternatively, you can choose from their wide range of premade business card templates.
Giveaway Prizes
3 x 100 Business Cards – 3 lucky winners will receive a set of 100 MOO Classic Business Cards.
How to Participate in the giveaway?
It's pretty simple as usual, follow these steps to gain points, more points means better chance to win:
Good luck!