How Mobile Platforms and Smart Phones Change the SEO Game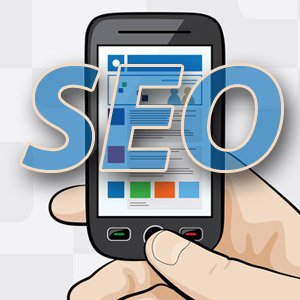 There are no secrets about the new technology trends, mobile is going to out-rank desktop Internet usage in the coming months and years, and stats cannot lie.
If you think that mobile search engine optimization is not different than regular SEO you are 50% right. You see, when you optimize your site and its content for mobile platforms and smart phones you will have to think differently, because:
1. Users Are on a Different Screen
With a smaller browser navigating the Internet and checking on your site/page. They want small tidbits of information, and they want it now. Fast loading sites will rank better and be preferred amongst users.
How fast can you provide them with a pleasing browsing experience?
2. Users' Search Engine Behaviors are Different
They are using their (right-hand) fingers to search the web and access your content when on the mobile phone, or maybe they use a pen or both hands to touch their screen.
How fast can you get them to access the content they are looking for and get them come back?
3. Pre-Select Key Terms
Users now have options to pre-select key terms when Google searching their interest, which aids them getting access to websites that are optimized for the search engines – much faster, and perhaps never have the chance to hear about those sites which are not optimized.
Google Suggests aids users to look out for pre-determined search queries, or type in short key terms. When you optimize your content with this behavior in mind, you will attract a higher audience to your shop you wouldn't have been able to get without mobile SEO done right.
Can you help users reach the content they are looking for without moving back and forth your site and waste their time?
4. Voice Search
Some apps enable mobile users to voice search instead of type in, which should help us understand that our keyword and content optimization is about conversational language and tone, instead of corporate or traditional lingo.
Can you talk with your visitors in a friendly, conversational style and avoid the corporate language?
5. Local Search (aka GEO-Targeting)
Google provides local search results now more than ever. You will get listings that fluctuate from hour to hour, day to day, by your location, interest, browsing history, and other custom data. Mobile search engine results are also customized for user experience.
If you want to dominate a page where the top results are video-packed listings, you will have little chance to rank there with text or image posts. You have to optimize your content with and for videos instead.
Can you optimize your content for the particular format type (e.g. image, video, audio, document, etc.) and give users what they want, not what you think they want?
Mobile Platforms Count!
Enabling users to access your information in the format of their choice is a must in today's Economy where mobile platforms count and will continue to get their attention.
The question is: are you building your site for your visitors? If not, then your visitors will prefer the site that is built for their taste. And customers will always like fast loading sites with content they can consume in the format they want.
Traditional on-site factors remain available. Your next goal is to learn the behavior of your site mobile users, and meet their needs. Then attract as many natural back-links as possible with red-hot content.
What do you think about mobile SEO? What are you going to do next to be prepared for the shift that is already in effect?