Why Google Places is Your SEO Launch Pad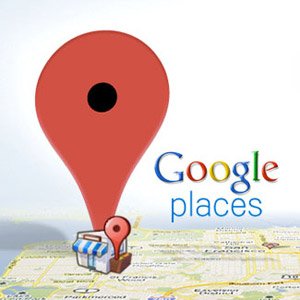 Google's local landscape provides a plethora of places for businesses to set the groundwork for obtaining visibility. Regardless if you are in a large market like a Honda dealership in Miami, Florida or if you are in a narrow market like a frozen yoghurt stand in "small town, USA", everyone should start their online presence through Google Places.
In the case of larger companies in sprawling areas, being established in Google places may not make any noticeable differences. But for others it can land them on the first page of Google. Continue reading to learn how businesses both big and small can benefit from this often overlooked entity.
Helping small business growth
If you are a player in a small market, you may get instant noticeable results from using Google Places. If you don't have any direct competitors in your niche (or if you do but they aren't online) you can stake your claim to search engine gold rather quickly. However, if a competitor gets wise to your ways they can take it up a notch higher and do the same thing while hiring an SEO expert to optimize their content.
When establishing your business on Google Places don't just stop at the simple registration. There are some other steps you will want to take that include the following:
Register with Google and set up your free account
Get citations to improve ranking
Get listed
Perform accuracy checks
Get reviews
Make weekly updates to your Places page
Obtaining citations simply means that other sites mention your business. This can best be achieved through a blog or a listing source like Angie's List, Criagslist, the chamber of commerce, or through a Yellow Pages business directory. You will want to make sure your business address and phone number is consistent so customers can easily find you.
If you use a meta description tag, make sure it matches the content details in your listings. You will also want to encourage customers to leave Google reviews. Finally, be sure you are always updating Google Places. For a more advanced option you can even merge your Google+ business page with your local page so that the features and benefits of each platform can be engaged within a single sphere.
Reviews
A powerful review can significantly help or hurt a business. However, regardless of the feedback, it will not be a single reason for your search engine placement to drop.
But reviews should be taken very seriously and should always be acknowledged.
You will want to publicly thank customers for leaving positive feedback, while defending your brand against those who say less than flattering things. If someone gives your restaurant a bad review the key is to be nice and polite. If you handle the issue with class you can use that bad review in your favor by drawing further business. If you respond in a professional manner while displaying an abundance of high-quality customer service, people will associate your business as one that goes above and beyond to please.
Finally, avoid a lengthy response. You will want to keep it short and sweet.
Starting small with a big finish
Google Places and Google+ are excellent platforms to turn to when starting up your online visibility endeavors. Depending on the size of your market it can really give you ample exposure. But to really secure your Internet marketing efforts hiring an SEO consultant will help you hold firm organic ranking as the competition heats up around you.