7 Solid Ways to Explode Your Google AdSense Earnings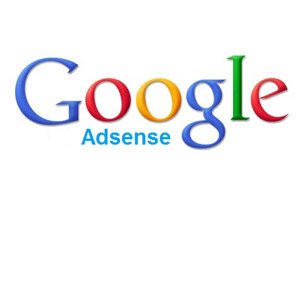 I am always looking for new ways to optimize my earnings and make more money with Google AdSense. I have given some great tips in the past about increasing AdSense earnings by 500%. This is a totally true story but newbie's read stories like that and think they can make money like that as soon as the ads are up. But I have been "Adsensing" for years and it took me forever to reach the $100 payout mark, then even longer to reach the $5,000 mark.
Yes shock horror! I have had well over $5,000 from AdSense earnings alone. (In one month).
Once you have a stable income flowing month after month, you try damn hard to protect that income by studying AdSense to pieces. Let me tell you it can be very technical, but many take the easy path. I personally took the hard road by reading every book available and studying figures like you wouldn't believe. I have spent hours, weeks and years absorbing anything AdSense.
If you are an AdSense hater, which there are many, please note that I used these same skills to earn money with many other programs.
#1. Great Content
Yes you need great content to get great Google AdSense earnings. Gone are the days where you can build thousands of websites with crappy content and put AdSense on them. You need to build a few decent websites and publish great content on them. AdSense is not for junk sites any longer and putting AdSense ads on a website that has got low quality content will see your AdSense account being banned.
If you have great content, this great content must be search engine optimized as well. After all, we want the search engines to list your content for the humans to find.
Having top-quality content also brings highly targeted ads which in turn gives you more money with AdSense.
#2. SEO Equals More Google Adsense Earnings
I know you all hate to hear that search engine optimization is a big key to making more money with Google AdSense. Unfortunately this is very true.
I will give you an example. My website used to have non related ads showing on my pages, but when the ads were highly relevant, I made more money. Well this puzzled me for a long time as I was not really familiar with SEO.
The funny thing is I noticed that the best articles with the most traffic had the best CTR and earnings. The content on the page was valuable and delivered exactly what was promised.  Download my free SEO ebook to help you increase your earnings because if you get that right, you will be attracting targeted visitors.
#3. Quality Links Coming In
I am an active link builder and over the years I have found that links created on certain websites instantly make me more money with Adsense. Here is an example. Each week I get published on a huge authority site with a link back to my site. I know that the article has been published by the day's earnings. When I do not publish on this site I never see a spike like that. If a website visitor travels to my site through that link the AdSense click is always worth more.
The sites you want links from must have authority and be highly related to your site.
#4. Add Optimization
Add optimization might include trying your ads in different positions, trying different colors and types of ads, or even removing certain ads. In one particular example I removed a 160 x 600 AdSense ad from my sidebar, which increased the CTR on my 300×300 that was located in my post. Maybe the 160x 600 was a mere distraction.
In another example Google sent me an email suggesting that I changed my 728×90 banner ad to show both text and image ads. They were suggesting that I would see a 15% increase in CTR. This really worked! I guess I could also test the text color now and see if I can increase the CTR more.
Other times I have simply moved a banner ad approx 20 px and have seen improvement. The funny thing is, you never know what will happen until you try. One tip I have though is to record all the changes that you make so you can easily undo them. I have lost $20-$30 a day because I changed a few things and could not remember what they were.
#5. Remove Adsense from Low CTR Pages
If you have 1000 pages in your website that have AdSense ads on them and only 300 of those pages actually bring in any income, why not get rid of the rest. I do not mean delete the pages; I mean remove the AdSense ads from these low performing pages.
I do this all the time, especially the really old pages that make absolutely nothing. When I have removed all the ads from the "no moneymaking pages" I then usually see a rise in my click through rate. This is because the pages that are showing AdSense ads are getting a great click through rate and are the earners on the website.
The best way to find the click through rate of your pages is to go into Google Analytics and hook up your AdSense statistics in there. Then you will be able to see the exact pages that regularly make money for you. I have a little trick (a piece of code) I use on my Thesis websites to remove AdSense ads from certain pages or posts.
#6. Build More
Posting fresh content will bring you new traffic and also allow you to test different topics that you haven't tried yet. If you keep producing fantastic content and then weeding out the low performing pages, you will end up with amazing Google AdSense earnings.
#7. Never Overdo It
Having more ads does not make you more money. New Webmasters think that if they plaster AdSense ads all over their websites they will make loads of money. I guess we all think like this in the beginning.
If you intend building a successful WordPress website that stands out, you definitely do not want to overload your website with AdSense ads. Make them fit into your design and never work around the ads themselves. Try optimising the ads within your theme and make them look like they are something of value and belong there.
Making money with Google AdSense is not the only way bloggers can swing a buck but it is a great way to start, especially if you have no idea what to sell.