How to Build a Rock Solid Brand Using Blog Commenting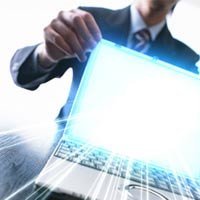 One of the most important thing your online business needs is a brand, and funny enough, it does not need just any brand, it needs a rock-solid brand!
There are many ways to build a great brand, but this post will be talking about one of the easiest and most effective ways to build a great brand for your blog and online business.
Commenting on blogs can be used in so many ways, it can be used to get high quality traffic to your website and most importantly, it can be used to build a brand for your business website.
How to Build a Brand for your Blog through Blog Commenting?
1. Use an Avatar: This is where many people are missing it wrong, using an avatar is very important when trying to build a great brand for your business through blog commenting. Some people simply don't care about commenters but when you use an avatar and the fellow sees your comment on many others blogs the fellow will be attracted towards you and will want to know more about you.
WordPress has a default avatar and this one has been overused, using it will do you know good. You can get your own avatar at en.gravatar.com, you can either use your business image or blog image but it is very important to decide properly because changing your avatar every now and then might have a negative effect on your brand.
2. Use Your Name: This is common sense but many people don't observe it. I don't know when they began naming people "web design company" or "seo company".
Since it is all about your brand, people want to deal with real people and not keywords. Imagine the blogger or another commenter wanting to reply your comment, will they be replying to you or a keyword. Branding is about communication and if you make it difficult for people to communicate with you then I don't know the essence of having a brand.
How you comment will greatly affect your brand, using keywords as name will simply make you look unprofessional and real people will not want to deal with you.
3. Make Sensible Comments: I don't see any point in you making comments like "Great post Thanks". You aren't just commenting for commenting sake and the writer already knows his post is great.
There is nothing bad in letting a writer know that his post is great but when you do this, you should be able to give the writer the reasons that makes his post a great one because this is the main reason why we have a comments section.
4. It is About Discussion and Engagement: The more discussion and engagement your comment could bring about, the more potential it has on impacting your brand.
If your comment brings about a great discussion that challenges people or that arouses something in them, they will be more eager to check you out.
5. Relationship Matters: Many people think blog commenting is only for traffic but one of the greatest things you can get from a blog comment is relationships. The relationship you make in the comments section of another persons blog can make the difference.
You might be thinking there is no point in having readers who don't buy, but have you ever though that those readers could spread the word about you and bring about more buyers? That is exactly how building relationship with blog comments are.
If you could build a great relationship through the comments section, either with the readers or blogger himself, they can even go ahead to spread the word about your blog and recommend you to others.
6. Be Professional: This is another great thing worth observing, being professional can make a huge difference, for example, two people made a comment. You can see their comment below.
Commenter 1 (linked name to website): Yeah! This is a really great post, it is very accurate….

(linked to his website here)

(name here)

Commenter 2 (linked name to website): Thanks so much for this post. I have been doing these things for sometimes now and I will have to rethink my strategy….

(name here)
You will discover that the second is more professional, the first looks like a spammer and might be deleted by a blogger at the click of a mouse while the other made an ethical comment.
The First impression
First impression is very important and the type of impression you give a blogger at first can affect your relationship with him, for example, someone used to spam my blog regularly (I was able to identify him because he uses an avatar), I later wrote a guest post on another blog and I saw this spammer make a real comment, I almost asked him how a spammer can be commenting on blogs 😉
Blog commenting is one of the best and most used way to get traffic to a blog, do you really think it can be used to build a personal brand? Or Do you think their is something to add to this post? Feel free to share your views in the comments section!
This post is part of our amazing Blogging Contest, plz add a comment and tweet it to support the author.