6 Article Writing Secrets You Must Master To Have Your Blog Read ALWAYS!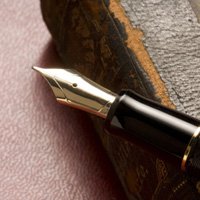 Ok, I must admit it. The title is a little too long for my liking but, I believe it does achieve its purpose all the same. However, if you really want something short then take a look at the task bar! 🙂
Now, as a blogger, one thing I take very seriously is writing my blog articles. Of course, I don't dread writing. However, I don't write just because I MUST write. This is why competing with those who believe that you need to publish at least an article a day on your blog is out of the question for me.
Understanding that my blog readers deserve the very best, I always aim to give the right info and impart the right knowledge in my articles. I don't know about you, but for me, reading an article that is boring and bland is BIG WORK!
So the question is, how do you write your blog articles so that they are read?
The simple answer is, make them good!
But you'll agree with me that as much as that sounds really simple, the truth is, making a good article is not only strenuous but tasking!
You can easily overcome this if you're writing on something you know about. That's why as a blogger, you should be knowledgeable about your target topic or theme. If this is the case, when you write about a topic you won't have a hard time because you already know what it is and what it's about. It's just a matter of making your articles creative and interesting.
That being said, I want to present you with some tested and proven article writing secrets that will help you in writing articles that are fun and profitable for you and your blog.
How To Write Readable And Interesting Articles
1. Write In Short Paragraphs
One simple way of getting your blog readers' attention quickly is with the use of short paragraphs. Lengthy paragraphs only make your words jumbled in the mind of the reader. Simply looking at your blog page can get quite confusing and too much of a hard work to read. When this happens, the reader will quickly disregard your article and move on. Plan out your articles and make the paragraphs short. They could be a single sentence or even a single word!
2. Number And Fire Your Points With Bullets!
Of course, you can see a good example of this right here! I simply love using numbers in most of my articles. When you need to stress any point, numbers and bullets can quickly make the point easy to remember and digest. As each point, tip, guide, or method is started with a bullet or point, readers will easily follow your flow of thought.
3. Use Sub-headings
This is one of the ways you can easily sub-divide your paragraphs on the page. For example, if you want to break each point into sections but still want each to be incorporated into the article, using sub-headings will achieve this. It also makes it easier for the reader to move on from one point to another. The transition will be smooth and easy. Doing this, will ensure that you do not lose your reader's attention as well as the point and direction to where the article is pointing.
4. Pull In Your Reader Using A Good Attention-Grabbing Title Or Header
Your first duty of making sure that your articles are read is getting the attention of your blog readers. For example, when you arrive on the home page of the Web Income Journal, you're presented with the excerpts of recent articles. In such a situation, how do you choose which article to read from the various options on the home page? You may want to follow the crowd and click on one of the popular articles. But most times than not, you're going to scan the post titles and pick the one that piques your interest!
That is the power of using attention-grabbing titles. Once you can entice a person's curiosity with your blog titles, you're halfway to getting that person to read your article.
Doing this is not really difficult. You can simply use statements and questions to achieve this. Craft your statements and question using the keywords they are searching for. Provide titles or headers that describe your article content but are short and concise. Your article titles should be able to reach out to your blog reader's emotions and make him/her interested.
5. Keep Your Readers Interested, From Start To Finish!
Great writers have a way of getting their readers involved. You should be able to adopt this in your article writing. From the very opening paragraph of your article, use real life situations that the reader can actually identify with. Use good descriptions and metaphors to drive home your point. Using examples with graphic metaphors and similes would make it easy for your readers to imagine what you are talking about, thus making the experience pleasurable and enjoyable for them.
6. Utilize Fact & Figures And Not Just Ordinary Statements
Have you noticed that there are a million voices clamoring for your readers' attention? How then can you stand out of the crowd? Simple – put authority into your voice!  A simple way of doing this is by the use of facts and figures in your article. These will heighten the voice of authority in your article. By presenting facts built around figures, you'll be able to grab the attention of your readers and create an indelible impression on them. So, don't just make general statements. Use figures instead.
It's over to you. As a blogger, have you been using these strategies in writing your articles? Is there something I've left out which you think should be added? Let's hear your voice through your comments below.