WordPress and SEO: A Match Made In Heaven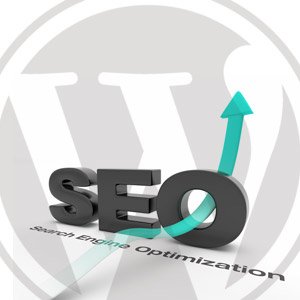 With over 54 million WordPress sites now published on the internet many people are finding it easier than ever to get their content posted. With the proper SEO strategies you will begin to
find your traffic will increase and your outbound links sky rocket.
Google is constantly updating their algorithms and the spam bots are as diligent as ever.
Using the tips listed below you should be able to optimize your content and have your readers finding your site easier than ever before.
The Foundation
Using Google Analytics and getting started with your SEO strategies will help get your website and your business off on the right foot. By understanding how the SEO process works and the tools you can use to enact it, your goals will be reached and it will leave a nice clean design with easy to read articles. Using goals, like ranking to the first page will help you define what you are trying to achieve with your articles.
The higher you rank the more traffic you will receive and ultimately more money in your pocket.
Research is always important
You wouldn't try writing a research paper on Charles Phillips, CEO at Infor without first searching around the internet and trying to find out who he is.
Knowing which keywords you are trying to target and then researching them will enable you to easily insert them in a more natural way.
Using keyword tools from Google will help you brainstorm for ideas. Finding keywords that don't receive a lot of searches and that are not extremely competitive is what you should be searching for.
Some people prefer to do keyword searches on articles after they write them. Keep in mind though that you should be targeting keywords that do not have a lot of competition, and low search volumes. Also try to keep the keywords relevant to your industry, and always make sure they are in singular format not plural.
WordPress Plug-ins
There is a myriad of plug-ins and scripts that you can use for WordPress to help optimize your rankings and links. Using these tools you ensure that Google will index your articles and they will receive good rankings from the start. The fresher and better written your content the easier it will be to build authority and have other sites start linking to you.
Many plugins will help you set up custom Meta title and description tags. These will allow you to control what you do and don't want to index, and create sitemaps. Other tools will allow you to manage your SEO strategies, while also performing keyword searches, tracking your online rankings, and performing backlink analyses.
Analysis
As mentioned before using Google's Analytics software will really help you understand if your work is generating the traffic that you want. Maximizing and optimizing what you are doing is always the name of the game. Working smarter not harder helps give you the edge you need to become a serious player in the game.
Image © mjaud – Fotolia.com