How to make WordPress the Affiliate Marketer's Secret Weapon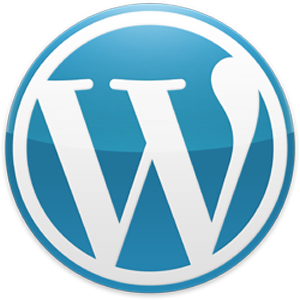 WordPress never fails to impress me ever since my first encounter with this "Blogging Maestro". Surely, if I assert that WordPress is the best, the most user-friendly, developer-friendly, seo-friendly or simply the ultimate blogging machine, very few would raise eyebrows.
Simply put, WordPress is the next generation in blogging with as many as 22 million users, billions of websites dedicated to WordPress and related products, and gazillions of free and paid by-products such as WordPress themes, plugins, multi-user elements, php scripts, ebooks, money-making products, WordPress tutorials, wordpress tips and tricks and much more. My thoughts about wordpress are only limited by my imagination. Quite sure, Matt Mullenweg surely finds WordPress an interesting world to live in!
When it comes to publishing using WordPress, all you need is a cheap webhost, a domain name, and a free theme to get started. Yes, I meant "to get started".
But, WordPress surely needs some juice to make it the ultimate blogging machine. There are thousands of products that claim to make WordPress better than it already is – some claiming to rank your site in the search engines, while others just claim to make it more user-friendly. However, not all of them give what they promise!
WordPress Related Products that Worked for Me
Here is a list of the products that I personally use and recommend, to make your WordPress blog, the perfect affiliate marketer's weapon:
Good Web host
I use Blue Host, and I am quite happy with it, hosting unlimited websites at a time with a very easy-to-use cPanel and integrated simplescripts, hardly any downtime and an excellent 24×7 support team. Others that equally provide a good deal are GoDaddy, HostGator and MediaTemplate, all with their own perks. Cloud and Grid Hosting is the craze of the hour and a good investment for bigger players.
Theme or Theme Framework
When it comes to choosing a WordPress Theme, there are numerous free and paid ones, each with their unique capabilities and possibilities. Of the free themes, the default theme is a decent one. But hey, who doesn't want to be unique. To cater to that need, there are thousands of free premium themes that draw many away from the paid themes.
The concept of theme framework, has in fact revolutionized the WordPress Theme Marketplace. Free ones like Thematic, Carrington, and Hybrid are in stiff competition with paid heavy-weights like Headway, Genesis and Thesis Theme Framework. I might be biased, but I feel that Thesis Theme has matured quite well, but with fewer updates its fan-base has been swayed by the likes of Genesis with numerous child themes and Headway Theme with its easy drag-and-drop functionality. Catalyst Theme is slowly but steadily showing its engaging head to the world.
My choice for the perfect theme is Thesis Theme with skins from the likes of Kolakube.com, ThesisThemes.com, or ThesisAwesome.com. I love ThesisAwesome Skins with its professional look and well-optimized setup for social marketing. Marketers Delight from Kolakube is simply awesome too.
WordPress Plugins
The little add-on scripts that make wordpress click are called plugins, and if used in the right measure simply and surely blows away the competition. According to Thesis Developer, Chris Pearson, the only plugin that you ever need is a Google Sitemap, and I concur.
But, here is a list of other plugins that make my blogs click-worthy.
1. Google Sitemap: A sitemap plugin gives the search engines an overview about the whole website.
2. Contact Form: Gravity Forms sure do a marvelous job when it comes to forms.
3. Akismet: Well, who doesn't hate spam? Matt Mullenweg does too. This free plugin is a gem.
4. 125×125 ads: This sure is a good way to put your affiliate products in the limelight.
SEO products
Scribe SEO by Brian Clark and the geniuses at Copyblogger Media surely needs a mention here. Another product which lets the blogger discern the frequency and relevance of keywords in the article or review is SEOPressor.
The SEO features of WordPress Themes like Thesis, Genesis, and Headway are definitely the key to getting your wordpress affiliate-marketing blog or website noticed by the search engines.
Marketing Plan
Just like the battle plan in a war zone, your ready-to-rock blog needs a marketing plan. I like the ideas put forth by Craig Beckta of Secret Affiliate Code Fame. However, there is no harm in trying out one's own ideas.
Capturing e-mail IDs through a contact form or sign-up form is key to affiliate marketing, and should be one of the prime intents in your marketing plan. Email marketing tools like Aweber and MailChimp are feature-rich and ever-ready to satisfy your marketing needs.
Affiliate Networks
When it comes to affiliate marketing, I like my money in one place. This means affiliate networks rule the roost for me.
I recommend Share a Sale, and Click Bank.
Commission Junction needs a little getting used to, but has big names that will surely interest many. Another interesting mention is Lifetime Commissions, where you keep earning residual income.
WordPress products with their own affiliate programs have a thriving marketplace and a 33-50 per cent commission to the affiliates does the trick. One such example is Kolakube.com
My Last Secret
Creating the affiliate marketer's secret weapon by customizing your wordpress blog couldn't be simpler. Just blog or promote products that belong to your niche or products that interest you. Keep it simple, silly!
Give your product reviews the zing with a mix of the sweet and the bitter. That will give your reader the objective outlook urging him/her to consider buying the product with much more conviction and hence, lesser fallout.
My last secret is No secret – WordPress sells (even though it is free!).
One Last Request
Thanks for reading my article. I hope it was useful. And if it was, share it – Tweet, Google+, Facebook it, and help me win this contest!

If not, still comment, criticize or supplement my article by adding your thoughts below.
Regards,
Dr. Lawrence Kindo
[box type="note"]This post is part of our Blog Contest! If you like it, support the author by sharing it and adding comments. Also make sure to check other entries by visiting the blog contest page.[/box]