What's Up Bloggers: Blogging Tips Roundup by Famous Bloggers
This roundup highlights some cool blog posts about blogging. Get to know why people should blog, how to create beautiful blogs that convert, how to follow popular bloggers, how to win a blog contest and much more.
These are awesome blogging tips that deserve to be shared.
1- Why should you blog?
Blogs are everywhere, some people blog for fun, other blog for business, also businesses started to build their own blogs believing in the power of blogging as a great tool to spread the word out about their new products and services, and to engage with clients.
Christian Hollingsworth asked his blog readers : Why should you blog?
To me, blogging is a business tool, I blog for business, pure business, I don't blog for fun! (what about you?)
Check out Christian's post and discover → Why should they blog!
2- Create Beautiful Blogs That Convert
A kick ass interview that is a must read by Gregory Ciotti, this is an interview with professional designers Rafal Tomal & Alex Mangini about how to create beautiful blogs that actually converts.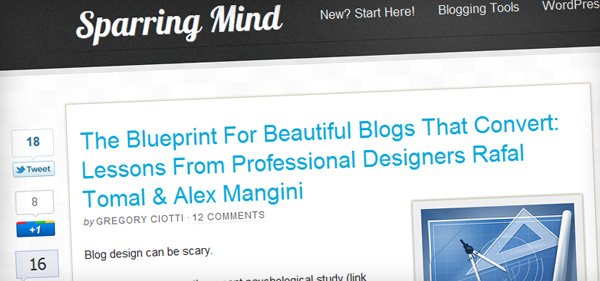 While blog design can be scary, professionals do the dirty work to make things easy for you, they focus on what is important what get ride of the rest! Really good stuff, and highly recommended read.
Check out Gregory's interview and learn → How to create beautiful blogs that convert
3- How To Follow The Popular Blogs
Nice post by Brian Hawkins, and great interaction with the blog readers of HotBlogTips.com.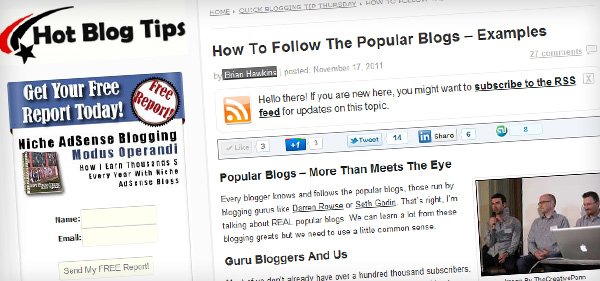 Brian sharing his thoughts about popular and guru bloggers and how to actually follow them! What part of their works you like most and you should follow!
Share your thoughts and tell us → How to Follow The Popular Blogs
4- Avoid these Mistakes, and Look More Professional
Nice post by Obaidul Haque from the BasicBlogTips.com bog.
This post got my attention, and decided to include it in this roundup, we mostly talk about what you should do to make your blog more , but we also need to know what's to avoid!
We actually need to know what to take off from our blogs to make it better!
Get to know your mistakes and → Make it a more professional blog
5- How to win a Blog Contest
Winning a blog contest could be a hard task, but what makes it more simple is to actually plan your way and know how to win the competition.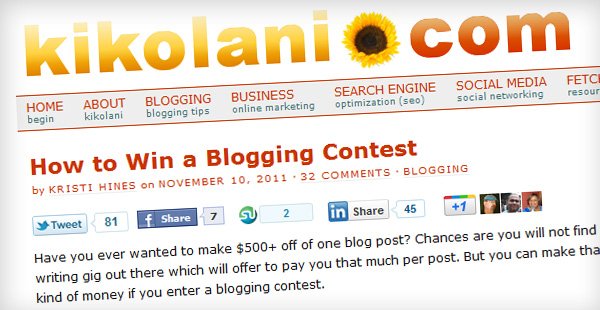 Kristi Hines -the author of Blog Post Promotion Guide– published a blog post on Kikolani.com about this matter, it explains her ways of winning blog contests being a winner for several competitions, this is a step by step guide for you.
Learn from Kristi → How to win a Blog Contest
And, by the way, make sure to check out our blog contest.
How to get featured on Famous Bloggers?
That's a simple to answer question!
We pick posts based on quality and the interaction of the content (first of all). But, Joining our guest bloggers community and adding valuable comments on the blog posts will increase your chances to get your blog posts featured in our roundups.
Nice and easy!