Excellent Ways of Video Optimization for Products and Services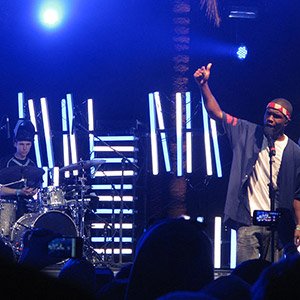 According to a study, "People of United States spend 13 hours per week on the Internet", and view more than 3 thousands web pages. However, in 2012, Internet users in United States watched over 2 billion videos on the net. These statics prove that videos or video optimization and marketing is going to be the most commanding marketing tool or way to get to target audience or market.
Why Use Video Optimization and Marketing
Today, videos are the best way to showcase to your brands, products and services, and a fine crafted story told through a video is really more influential than any other marketing tool. Businesses that are describing or telling about their products and services through videos and uploading them in their landing page, are doing over 65% better than the same products or services without videos. Therefore, promoting through videos has become a key factor for every kind of promotion campaign.
Promoting or advertising your business brand, products and services via video marketing is a sensible way to display your business. Here are some exceptional ways you can get started.
Make Customer Testimonials Video
It is one of the most effective advertising as well as sales tools for every business. We know that the traditional customer testimonial includes only text on your site that is still commanding, but making videos of your satisfied customers and clients can do wonders for you in promoting your business.
People will listen as well as watch your satisfied buyers through video testimonials, which create trust in your brand. You must place video testimonials all over your website. Remember, when making a video testimonial ask more and more questions of your customers to get elaborate answers.
Create Educating, Entertaining and Informative Videos
Do not create a video that is entirely a promotional video, which tells people to purchase your products or services. On the other hand, you must concentrate on making a video that is entertaining as well as informative and will surely grow your business brand with an increase in sales.
Promote Your Video Through Social Media Sites
We are living in a social world, which is filled with "shares, likes, tweets, retweets, mentioned, comments, status update and more etc". The larger part of the population of the world is connected to this social world and participating in a variety of social media network sites like Twitter, Facebook, Tumblr, MySpace and many others.
Therefore, promoting or sharing your video on these sites make your brand popular as well as will engage more and more customers.Look at this nice inforaphic  designed to explain complete online business branding tips. Besides this, it also makes your product and services more trustworthy since friends of friends tend to believe what their best friends share and post. This generates brand awareness and as a result more sales.
Add Video In Your Press Releases
Today, businesses are not taking the benefits of online video in their press releases. However, it can allow them to generate deeper stories by adding lots of information as well as demonstrating your services in video optimization. Keep in mind, adding video in your business PR builds a relationship with your customer or audience. It also helps in marketing your brand and products as well. Always use only user friendly video content since it is often more engaging as well as authentic and even has viral marketing appeal.
Conclusion
Video marketing helps in promoting brand, products and services as well as reaching out to millions of online users within a short period of time. A Video can go viral and gain several views just within a few days. There is no other online marketing tool that can provide such spectacular results at a reasonable price.