Top CommentLuv Premium Blogs For Daily Engagement
Just to show appreciation for active bloggers who has been part of the CommentLuv+ community on the very first days of testing and launching the new plugin, I've decided to publish this post and include a list of the best CommentLuv Premium Blogs for your daily engagement and conversation.
It's recommended to bookmark these CommentLuv blogs and visit them daily while you are having your first cup of coffee.
And by the way, I've published before about how to find CommentLuv Premium Blogs in your niche introducing the CL custom search, so you should check out that post as well.
The Best CommentLuv Premium Blogs
1- ComLuv.com
Of course, I must start with the ComLuv.com blog. A very active community for bloggers is waiting for you, also is accepts guest posting, so don't think twice about this blog, it's crowded with visitors and has enough page rank for everybody 🙂
Visit → ComLuv.com
2- BasicBlogTips.com
A fast growing blog brought to you by my friend Ileane Smith, it's really amazing to see how she could grow the Basic Blog Tips so fast before I actually noticed it 🙂 This blog also is open for guest posting and it has an active community and readership!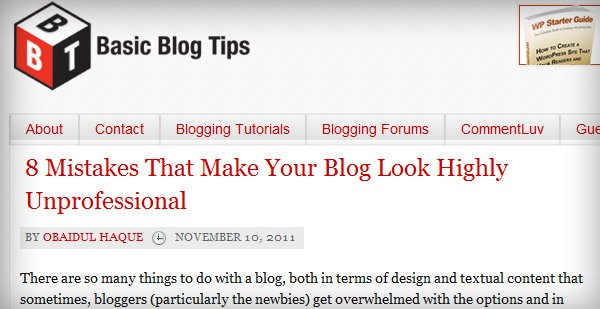 Visit → BasicBlogTips.com
3- AdrienneSmith.net
Adrienne is a social media and blogging fanatic, you are going to be amazed by her blog and the interactions it gets, really good stuff are published all the time. Make sure to visit this blog and stick around for some time to know what I mean.
Visit → AdrienneSmith.net
4- BloggersNetwork.net
Bloggers Network  is a multi-author blog with topics focused on social media and how they relate to business and our daily life. This blog is founded by Mo, and it's a great example on how to grow your blog fast!
Visit → BloggersNetwork.net
5- IBlogZone.com
Great home business resources can be found in the IBlogZone.com blog, it's founded by my friend and fellow blogger Francisco Perez Aka DiTesco, it's a must to follow blog and I am sure you will like to engage with its readers.
Visit → IBlogZone.com
6- Just-Ask-Kim.com
Kim is famous by being supportive to other bloggers in the community, she really helped me testing out my designs before and gave me a great feedback. She provide useful tips for bloggers, you must follow her. And, as she says.. Just Ask Kim 🙂
Visit → Just-Ask-Kim.com
7- LocalBusinessCoachOnline.com
Vernessa Taylor is a quite popular name these days, she is almost everywhere, she is also a good commenter, really! coaching notes is what she dose. Check out her blog and engage with her.
Visit → LocalBusinessCoachOnline.com
8- DazzlinDonna.com
Donna is someone with good experience in blogging, she make a living from her online business. Don't hesitate to contact Donna and ask for help, her main focus is helping you learn to make a living online.
Visit → DazzlinDonna.com
9- FindingTheHumor.com
Need to spice your day? then visit the FindingTheHumor.om blog, it's founded by my friend Melinda, she has being a great supporter to me by the way!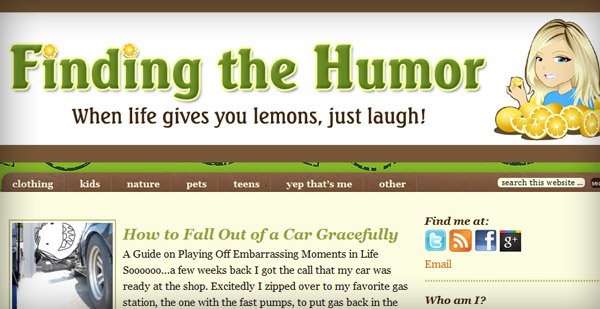 Visit → FindingTheHumor.om
10- FansBridge.com
All what you need to know about Facebook, really amazing job by my friend Faisal, in a very short time he put together great Facebook resources, so if you are into social media and want to learn more about Facebook marketing, this blog is recommended for you! Check it out!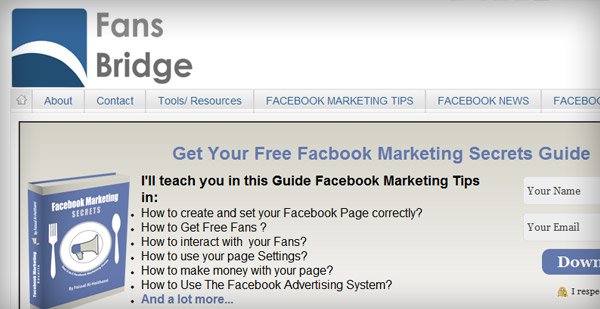 Visit → FansBridge.com
Any Other CommentLuv Premium Blog?
If you own or know any other successful CommentLuv Premium Powered blogs, then share it with us, I maybe add it to the list if I see it has a good level of quality in the content and engagement. However, I don't promise to add every blog.
P.S. You don't have to post your blog link directly in the comment box, or then your comment may end up in the comment spam folder, just let me know by simple plan text 🙂 I will check it out anyways from the link on your CommentLuv recent post.