How to Create a Bookmark website using WordPress, TDO Mini Forms plugin, Thesis Theme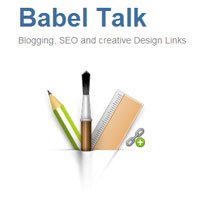 Today I am going to share with you this experiment I have been working during the last couple of days. I found a very interesting WordPress plugin called TDO Mini Forms, this plugin turns your blog into a bookmarking website,  discussion form, contact manager and make it easier to accept guest posts by allowing you to add highly customizable forms and integrate these forms into your WordPress Theme.
The amazing thing about using this plugin is the URL field of it's form, it will allow your websites members to add their own original post links, which means they will get a backlink each time they submit a new link to the website, and it's a DoFollow link as well and you decided which anchor text to add simply by submitting a title, and all this works from the front end of your WordPress blog.
Let's say that I was interested enough to create a complete new blog on an old domain of mine called Babel Talk, and run the TDO Mini Forms plugin on it to check how it will work, I also used Thesis Theme (learn more about the new version Thesis 1.7)and dress it up with one of the Free Thesis Skins, it's the Fresh Company free skin, of course I have played a little with it's CSS file trying to give a unique and a simple look to exactly match what I need, and Cool thing! Now it looks like a bookmark website! Of maybe it's better to call it a link submitter.
The Login and profile links on Babel Talk sidebar
During working on Babel Talk, I realized that members would prefer NOT to see and/or use the back-end login form and deal with it, so I used Theme My Login plugin that create a nice sidebar widget and allow members to register right from the front-end and get their automatically generated password by email, so members will deal with the back-end only when they need to update their information and bio.
How Babel Talk will drive traffic to your links
First of all, let me list below some of what I think you can get by submitting a link to Babel Talk:
Free backlink to your article
Promotion to your article in FriendFeed
More traffic by getting more retweets
I am imagining that submiting Babel Talk feed to my FriendFeed and some other feed networks that will aggregate all links and spread them out there for different audience through my accounts, and as I said before all the links are for the original articles, and this means who ever click on them will not even visit Babel Talk at all or even know it exists, and this explain why Topsy plugin can show high amount of tweets for each link, it's simply because Topsy grabs information from the original links, and this means whenever someone retweet the link will be retweeting the original link as well.
I appreciate if you give Babel Talk a visit and see how it look, and submit some of your posts, this will help on testing it, I am carouse to know how it will work for you.
What TDO Mini Forms plugin can do?
TDO Mini Forms plugin has so many features and options, basically it allows you to add highly customizable forms and integrate it into your WordPress Theme and allows non-registered users and/or subscribers (also configurable) to submit and edit posts and pages. New posts are kept in "draft" until an admin can publish them (also configurable). Likewise edits can be kept be automatically kept as revisions until an admin approves them. It can optionally use Akismet to check if submissions and contributions are spam. TDO Mini Forms can be used to create "outside-the-box" uses for WordPress, from Contact Managers, Ad Managers, Collaborate Image Sites, Submit Links, etc.
Other ways to use TDO Mini Forms plugin
This plugin is really awesome, and I hope it's support will grow as it's sill very new born plugin as you can see the latest Version is 0.13.7 and it's amazing that you can use it in different ways:
For gust posting:
You can setup the plugin and create the form to allow your guest posters to submit their posts from the front-end for your approval. It's exactly the way it works on Babel Talk but without submitting external links field, in this case posts will be stored in your WordPress database with internal link to the guest post, maybe this will change the process of submitting posts and make it more easier, and also it's a good idea if you want to start a new guest posting blog.
Discussion forum:
It can turn your blog to a simple discussion forum, you will need a special theme in this case, check the discussion forum demo on the plugin website.
Contact Manager:
This is what I found out, you can use this plugin with some other plugins to create a simple contact manager, check the contact manager demo.
Websites using TDO Mini Forms
There is some other examples for websites running TDO Mini Forms plugin, and it's working, I actually submitted a link to WebDesign News and it send me good ammount of traffic for couble of days while I was creating Babel Talk, and the good thing is it has a PageRank of 4.
WebDesign News an aggregator of useful blog articles, tutorials and how-to guides to help you learn new skills and stay current.
Indilean – Indie Music Blog, Lyrics, Meaning, for post song lyrics here to help fans find your stuff online and stimulate discussion.
Watch This video
This video from Cadamie Land of Indilean explains what you can do using the TDO Mini Forms plugin
Conclusion
WordPress was basically created for blogging and bloggers, but it could be used for other websites purposes and in so many other ways by extending it's features and change the way it works using plugins, som times I think that WordPress can do anything you want it to do for you., it's actually an amazing CMS platform. It's also used by big companies to create their websites widely these days.
A few Questions for our Readers
I hope you enjoy this post, and looking forward for some discussion in the comments, I just want to ask for opinion about TDO Mini Forms plugin, and if you think a website like Babel Talk can make it get a good rank if almost all links on it is going to be external? should I DoFollow all links to Tag and Category archives in order to index them by search engines?