Social Marketing Strategy: Encouraging the Right Conversations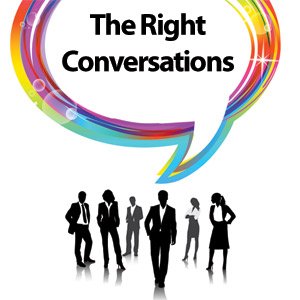 Most brands fail in the arena of social media marketing, because they focus less on 'social' and more on 'media'. Markets are nothing but conversations. In order to build long-term relationships with consumers, companies need to encourage the right kind of conversations after identifying who their target audience is.
The best part about social media is that you can't even stop conversations from happening. Once you have identified your target audience, the next important step is to focus on right conversations so that you can engage more and more consumers to interact with your brand, products, and services.
Targeted Conversations for Target Audience
Just identifying your target audience isn't proof that you will achieve success in creating awareness about your brand or promoting your new range of products on social media platforms.
One common mistake that most of the companies make while using social media sites for marketing is that they start encouraging every type of conversation. When you start social marketing, you need to use your energy to concentrate on conversations that are targeted to fulfill your target audience's requirements.
What should be the Focus of Your Conversations?
In order to decide which conversations are right, brands need to understand how conversations can be used to achieve a wide range of goals. Right kinds of conversations can only be encouraged when you have understood what your consumers are looking for.
In any case, some of the key goals that you can achieve by encouraging conversations through any social marketing platform include the following:
Consumer Support
One of the most valuable uses of social media conversations is to provide a superior customer service experience to your target audience. By providing efficient customer service, you can immediately increase the level of participation from your consumers.
Brand Advocacy
Another key goal of a conversation is to turn your target audience into 'advocates of your brand'. When consumers start advocating for your brand or services, it results in a powerful word-of-mouth campaign.
Consumer Feedback
By encouraging conversations around your brand, your most important goal should be to listen to what your consumers have to say, collect their feedback, and respond to their comments. Feedback from consumers can then be used to enhance the quality of products and services.
Building your brand's presence on a social media platform will meet with success only when you are able to encourage the right kind of conversations. Depending on the kind of conversations you want to promote, you can create groups, communities and use other user-friendly applications. The right conversations should always be targeted at reflecting the company's brand positioning, kick-starting a word-of-mouth campaign ,and providing value to consumers on an ongoing basis.