Affiliate Marketing Tip – 2 Uncommon Ways to Research and Connect With Your Niche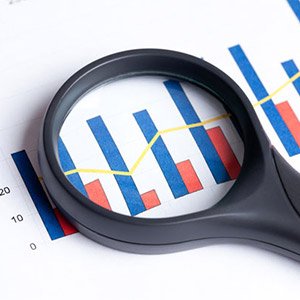 When you started your business, one of the common affiliate marketing tips is to research your niche via the search engines.
While it is the right move to research with search engines, you might overlook some unorthodox channels to connect with your niche. Because sometime it is easier to gain trust and deliver your message with these channels.
So let's see how you can research and connect with your niche effectively in some uncommon ways.
Tip #1 – Answer questions
Connecting with your niche via the search engines is a good idea but it is still some kind of passive activity. What it means is that there will be no connection if no one were to visit your site even if your website were to rank number 1 at the search engine (although it is very unlikely).
So, to be more proactive, what you can do is to answer questions at forums (such as Warrior Forum) and Yahoo! Answer.
People are always asking questions in these portals especially when it comes to affiliate marketing tips. You can provide immediate solutions and connect with your niche there and then. Do remember to include your call to action and website so that you can drive them to your website and capture the lead.
Your aim is to be the "Best Answer" and build your status as the "top contributor" in these portals.
Tip #2 – Follow mention
Needless to say that social media is getting a lot of attention over the years and many of your prospects are talking on various social platforms about your niche. The reason that prospects are active on social media may be because they can get faster, honest and free answers and get connected with people to tap in on their experience.
You can start by leveraging on free social monitoring tools such as SocialMention.com and BoardReader.com to know what your prospects are talking about. You can just key in your keywords and the tools will pull out results ranging from websites, blogs, social media sites, forums, news, comments and many more channels. You can then make comments or feedback in your chosen channels to get connected with your market.
A note to all affiliate marketing beginners though, remember to be gentle with your selling. It is too common to see replies such as:
"LOL, nice question man. I have been earning money for 11 months, and use the system Online Cash Affix. It is definitely the easiest strategy I found to make money. Just search google for the term "Online Cash Affix" to find out how you can make easy money as well."
As you can see, the reply was hardsell, seems to be automated, irrelevant to the content and completely without value to the reader. Worse still, it wasted the time for the original person who asked the question to delete these spam messages.
You can also create a Google Alert (for research purpose) about your niche to see what is trending in your market. Let's say you have created an alert about affiliate marketing tips, you will then receive the alert in your email to notify the update Google has picked up about the alert. Please note that the alert might not be exactly what you are expecting. To some, it seems to be an inaccurate result.
But if you look at it from a different perspective, this shows that there is still much untapped potential in the area that you are targeting. You can drill down to discover more niches that you can connect with.
Let's take the affiliate marketing tip as an example, people who participated in this alert don't just share about how to start the business. They also want to know how they can run the business with least investment, drive traffic, promote multiple niches etc.
So, the next time you want to create something to gain your market trust, don't limit yourself to a certain area, check your alert and spread yourself.
Gentle Reminder
In order for people to have a good impression of you and trust you, you need to show them who you are. That's why it is advisable that you show your profile picture.
Also, remember to display your call to action in your message or signature so that your readers can visit your site when they want to.
While search engines can provide tremendous results for your affiliate marketing business, it is wise to target something unorthodox to build more exposure to your business. Not just so that you avoid direct competition, but you are proactively engaging your target market while you are waiting for the search engine effort to materialize.