OptimizePress 2.0 Review: The Future of Internet Marketing Sites
The guys over OptimizePress have done it again, but this time it's more interesting that ever. OptimizePress 2.0 will hit the market in a couple of days, it's by far the most inelegantly designed product for building pages for the web, not what ever pages though; it has great functionality that will allow you to build pages, marketing pages, and even create a complete membership site to sell your product or service.
I can simply say, it's the future of internet marketing that you can get Today! (well.. in a couple of days 😉 )
The most exciting news to someone like me, it that OptimizePress 2.0 will ship with a Theme and also a WordPress Plugin that I am sure you will love.
Yes, you've heard me right, I said OptimizePress Plugin!
I've got a chance to test out the OptimizePress Plugin and I am amazed and super excited about the way it was designed, and the results I can get out of it, this is the type of product that you will say "I wish it was mine". I am sure you will have the same impression.
Remember, I am talking here about a must have platform.
I've done a review for the OptimizePress Plugin at WPLeaders, make sure to check it out.
If you are wondering why I am doing this review, then I must tell that it's not enough to review the OptimizePress platform in one post, it dose way more than you think, and it worth more than one review. I will probably review the OptimizePress Theme latter when I put my hands on it. But, this review is for the OptimizePress Platform in general.
The Future of Building Websites
It's obvious that many entrepreneurs and online marketers doesn't have the skills and/or the time to learn website design, I mean who really want to waste time in today's fast progressing business?!
Have you seen the new touch screens? with a few pointers and click on the screen itself you can get most of the work done. I think that's how people should build their websites; by having the right site building tools, and with only a few clicks.
The future of Internet Marketing Sites
Now, let's watch the OptimizePress Launch Video.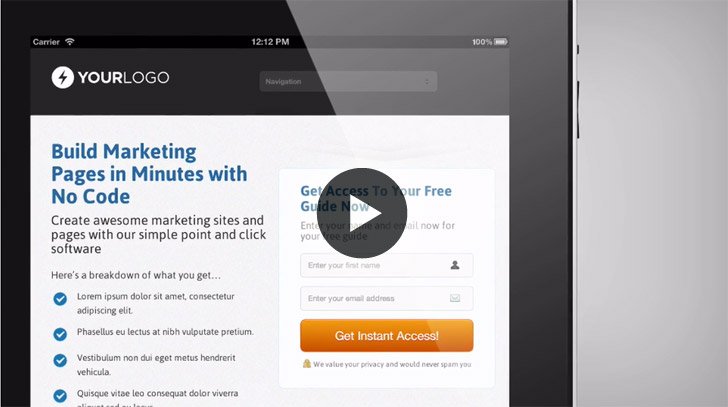 What OptimizePress platform can do for you?
Let me focus on a few amazing features that think is the most important for online business and online marketing success:
Page Elements
An easy to use Page Elements shortcode optimizer, this can be used anywhere on your site, not only in pages you create with  OptimizePress.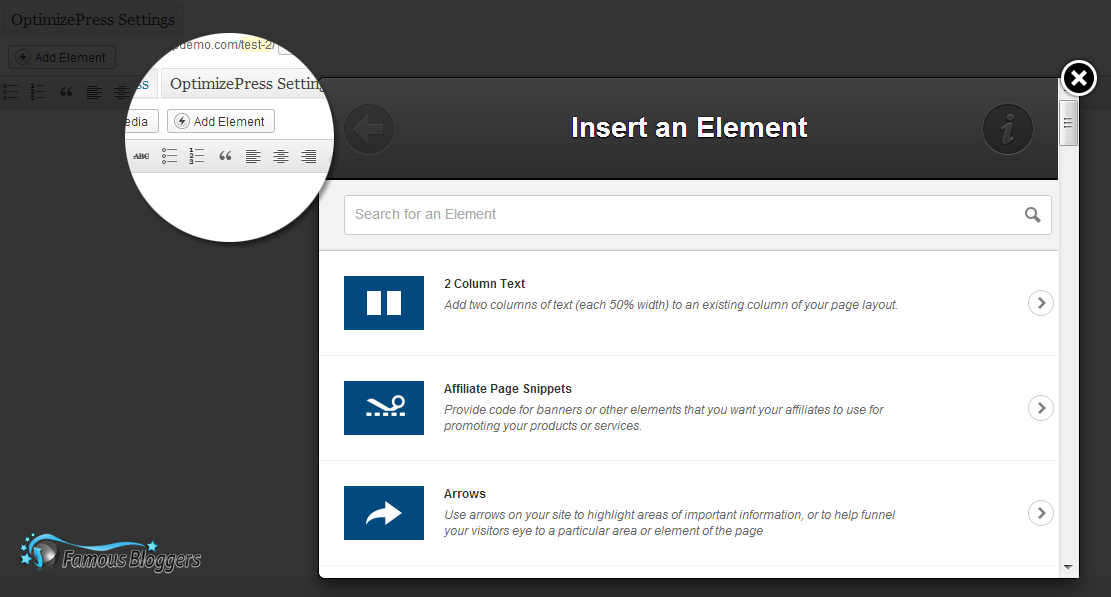 There are several elements that will help you add almost everything to your page.
Page Editor & Live Editor
Here comes the fun…
Several Templates to choose from
Yes, there is a set of great looking templates that you can choose from and customize to fit your needs:
Homepage ATM Page
Sales Pages
Webinar Pages
And other page types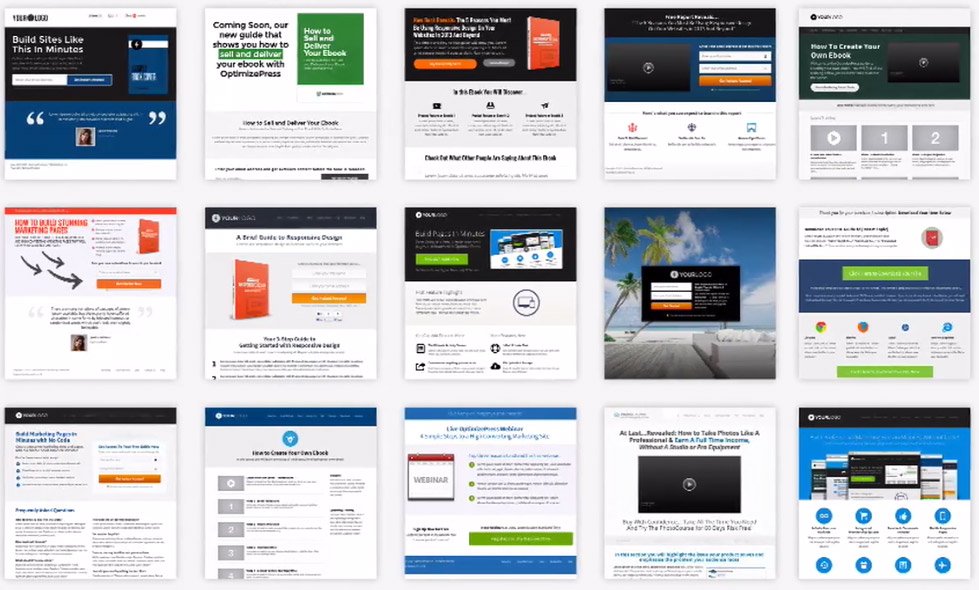 Don't fine something that fits? read below….
Templates Import/Export
That one is outstanding feature, so you have built and customized your awesome page (for example: sales page or landing page), let's say you are building a second website, simply use the export feature to export it, then import it to your new site.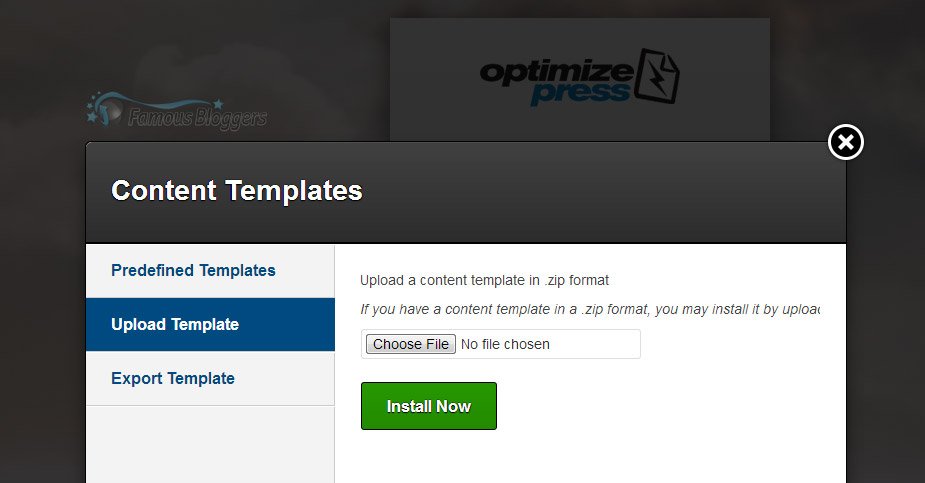 Even more awesomeness, you can share templates with others as well. This will establish a new Templates market for the OptimizePress platform; life will be awesome!
OptimizePress has a responsive design
Responsive means you page will shrink and expand based on the user's screen, it will adopt the screen width. This means your site will look great on every single device including tablets and mobile phones.
This is really great, I believe that every deign gets released these days should be responsive. Web users who are on Tablets and Mobile devices are increasing every day.  Personally, I -mostly- browse the web on my iPad and my phone, and probably you too.
See OptimizePress in action
I've spend the whole night building an OptimizePress demo site to show you how it looks like.
Check the OptimizePress Demo site.
OptimizePress platform is a must have, so don't hesitate to secure your access now.