3 Ways to Learn More About Your Blog Visitors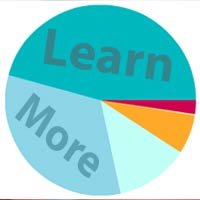 Knowing your audience is crucial. Of course you may be under impression you know enough by evaluating reaction to different content of yours: reading comments, monitoring Twitter reaction, hearing feedback on Facebook, etc.
However those are your "active" readers. They are the minority. The majority of your blog readers are silent followers who keep being subscribed but seldom react because you haven't appealed to them enough to call to their reaction.
Would you like to hear back from those people? Would you like to know more about your blog readers. If so, here are the three ways to:
1. Create a Personality Quiz
People love personality quizzes. They are usually quite eager to take them because they hope to learn more about themselves. If you also make it fun, you'll get even more people to participate.
One of the best tools to help you build an entertaining and engaging personality quiz is Quiz School. I have created a couple of great quizzes myself. One of the examples is Which Type of Twitter User You Are – it was both an attempt to give my readers something to enjoy time with and the way to learn more about my readers' tweeting habits.
The quizzes are fun to create, easy to embed and pleasure to analyze. The stats page lets you see the chart for all questions as well as for each individual question separately.
2. Keep Track of Those Who Contact You
Some people comment, some befriend you on Facebook or Twitter, others use your contact form to get in touch. The latter ones are your most valuable contacts because they took an effort to get to know you personally.
Keeping track of those leads is invaluable. WordPress-to-Lead for Salesforce CRM WordPress Plugin is a possible way to go. It grabs all the details of people who have contacted you through your contact form and saves them all in one place at your Salesforce account.
Read this post for more details and reviews and watch the video overview as well.
3. Create a Survey
Yet another way to learn your readers' opinions is to let them take a survey. You can use one of the popular options like Survey Monkey that offers the readers to take the survey at their site. Or you can go with this nice WordPress plugin that lets you create and analyze basic surveys inside WordPress dashboard.
Do you use any tools and tricks to get to know your blog readers better? Please let me know in the comments!