Houston is Asking: What Happened to Comcast and T-Mobile Today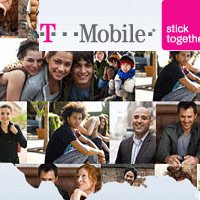 Both services went down for about 1 hour 45 minutes today, Comcast and T-Mobile was probably having a problem, and I also was having big problems because I am connected to the world through both service for my bad luck!
Anyways, this post actually is not about communication services, but I am going to talk SEO a little bit and tell you a nice story plus a nice tip!
I remember a few months back while I was in my small Hotel room, and before I moved to my new house, my cell phone connection went down and I was not able to make one single phone call, even T-Mobile's website was not responding and I couldn't open my account, there is no connectivity, everything is dead!
A mad blog post!
Some times this feeling hit you and you do a very good blogging one with out even thinking what you are doing!
I decided to blog about what happened to T-Mobile, I remember once I submitted that post to Mixx.com it popped on the main page after a few minutes as a hot news, and from there I got a traffic hit as people were wondering What happened to T-Mobile Today!
The weird thing is the post has no value!
My post was just one of those mad posts with no real value, but it has a good title!
I was wondering what's the relationship between the cell phone and T-Mobile website! (I don't understand it till this moment!) and the very.. very weird thing is what happened today when Comcast and T-Mobile went down at the same time, I knew after searching the internet that these two companies have some partnership, but this is not enough reason to both services to go down at the same time, I don't really understand that one!
Anyways, the cool thing is that blog post I wrote about the last problem was receiving a little amount of traffic everyday for the rest of the month to that post, and it was really fun because the post is on the first page of Google and ranked number one for keywords "what happened to T-Mobile today" and there is some other easy ways to find it as well!
Fun with SEO!
The funny thing is when ever someone ask what happened to T-Mobile the post jump in their faces! And this makes me write this post and give you the tip!
Take Time OUT of it
If you want your post to live longer, then take the time factor out of it, don't limit your post titles by adding date or time, exactly like the example I am talking about, so when ever someone search for the problem or the solution he/she will land to your post directly from search engines, the term "Today" is actually valid for everyday 🙂