Are You a Bad Guest Post Host?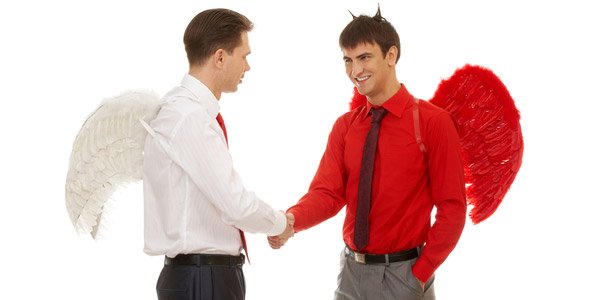 I recently came across a site whose guest posting policy, while thorough, was discouraging at best and downright scary at worst. Why accept guest posts if you're going to be mean about it?
I understand the need to put spammers and link-seeking trolls in their place. But there are ways to accept guest posts on your site without going into fascist mode. My thing is this: it's my site. I don't have to be overly defensive of my guest post policy. It is what it is, and there is no need to go over the top.
The site I'm referring to was one of those sites that doesn't even appear to be run by a human being. Boxy, template-looking, with author bio boxes that didn't even have any content in them! Not surprisingly, the site didn't have many guest posts – or posts at all. And yet under the inviting looking "Write for Us" menu link was a dissertation-like guest post policy that, between the lines, screamed, "Don't write for us."
I've long held the belief that guest posting is good for the host and good for the guest. If it is not a win-win situation, it's not worth it. And for those of us who host, the "win" we offer is not simply real estate on the blog. If that's all we're offering, that's not good enough. As a host, I try to go out of my way to ensure that my site is a good place to publish.
But not all site owners see it that way… Here's how to avoid those who are really just looking to use you. Watch out for these signs.
Signs that a Site is Bad for Guest Posting
1. The site owner blatantly tells you that they are not going to let you know if your post is published or not.
I understand not telling you if your post will NOT be published, but it's simply common courtesy to let a potential guest blogger know that their post will be published. I let them know in either case.
Simple fix for the lazy or busy: Install a plugin that will alert contributors when their posts are scheduled to be published. Now, the caveat is that your site needs to be structured such that guests are set up as contributors. In my case, I have both situations frequently. When guests are not set up as contributors, I simply let them know when their post is published AND I send them the link to it.
Is it really that difficult to go out of your way to do that, as a host?
I loved the line on the blog I referred to earlier that reads, "Due to the high volume of guest posts that we receive, you will not be notified if your guest post is accepted and published on [site name]." High volume of guest posts? YEAH, RIGHT.
2. The site requires you to promote your guest post on your own blog.
So let me get this straight. This host is chastising guests from desiring a link/SEO benefit from guest blogging, but requiring the guest to give them a link. Sounds like a double-standard to me.
Again, guest blogging should be win-win. As a host, I don't need a guest to link to their post on my site. Sure, it's great if they do, but what goes on my site is mine to promote, and I take responsibility for that. I don't require guests to give ME a link for publishing their content on my site. To me, that's over the top.
3. The site's bio boxes are deserted.
If the site is set up to display bio boxes, and there's nothing in them (and 'admin' has no gravatar), move on. This site is most likely on auto-pilot. The owner doesn't care about it enough to even give themselves credit, so don't kid yourself into thinking they are going to give you any credit.
To me, it is a huge red flag when the owner has gone to the trouble of generating an extra long guest post policy but can't be bothered to make sure the other more important features of their blog are set up properly. They are simply in it to receive, rather than to give.
4. The site owner tells you they are going to delete your email if you write to them with questions.
Seriously, I couldn't make this stuff up if I tried. This host (the one who inspired this post) is completely off her rocker.
If you come across a site that tells you that if you write to them asking about your submission, they are going to delete your email, move… on. Forget about them. Only a jerk (in my opinion) would say something like that. Now, I may not be the best at getting back to people, but I haven't made it a policy (in bold lettering) that I will delete their emails if they try to contact me.
Pssshh! Onward.
If you are a host and you can answer yes to any one of those scenarios, you are a bad guest post host. And if you are a blogger and you come across a site with those ridiculous guidelines, run. Do not waste your writing on that blog.
To me, these four things are complete red flags and showstoppers. I wouldn't publish a post on a site like that. Would you? What are your non-negotiables? What have you done as a guest post host to ensure your guests feel comfortable blogging with you?