Guest Blogging Answers by Ann Smarty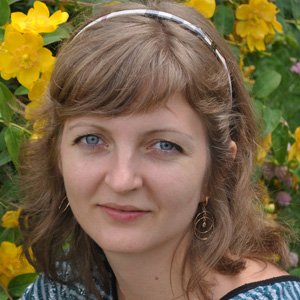 First of all, thanks a lot for your awesome questions about guest blogging.
Guest blogging is becoming more and more popular, hence more and more misconceptions have been emerging. It is great if I managed to make the whole process clearer due to this QA (thanks Hesham for the opportunity as well!)
Question #1
Sometimes when we do offer them reward, tons of irrelevant or spammy postings are being sent. Is there a comprehensive way to tackle this issue?
Answer
Unfortunately, spam is an integral part of most blogging activities (especially if you are popular). How do you deal with spam comments, for example? I am sure you have more spam comments than legit ones…
You probably handle them similarly to how we all do that: you just ignore spam comments and reply to authentic ones. Handle guest posting the same way: don't waste your time on spammers. Just ignore them. Focus on those who deserve your attention and who spend effort on making your blog better.
Question 2
(1) In accepting guest bloggers, what are the best things to do to make sure the quality is high?

(2) Also, if everything looks great until you actually see it (and it's sub-par), are there any issues with not accepting the content?
Answers
(1) Just use your gut feeling! No one can tell if the post fits your blog except you. No one can do that better than you. So if you just *feel* like the article is not good enough, don't be afraid of openly saying so. If you know why, be sure to add your constructive criticism and mention how the author can improve their writing to better fit your blog next time.
(2) No issues at all. No one will ever accuse you of not accepting a guest post if you don't like it. You are the one to decide because that's your blog and your baby.
Question 3
I just came across your site 3-4 days back and joined this. I am really happy that this is the only site for this purpose. I am looking forward to providing quality articles for guest posting. I am just checking the interface to be comfortable with this. Where can I get high authority blogs with PR greater than 4.
Answer
Google Page rank is not the only quality estimator we are using at MyBlogGuest. We combine it with Moz Rank, number of pages in Google index, domain registration to rank websites. If you need to find more powerful blogs, you are always welcome to sort search results by "Power" to see blogs with higher rank on top of the list.
Another thing to note here is that I do not encourage focusing on high-PR blogs: contributing to smaller but vibrant communities will help you better understand the process, improve your writing and will help you build following.
Question 4
As a relatively new blogger, with a blog that has no PR etc (yet) how do I pitch it to attract Guest Articles in your MyBlogGuest?
Answer
Obviously, bloggers seek exposure in exchange for the content they provide. So the best thing for you to do is to promise a lot of social media shares and reader engagement (comments and clicks).
Our Articles Gallery has worked great for finding guest posts even for newer blogs – you should try it as well!
Question 5
Is the PR of a page more important than the amount of unique visitors? Basically should I be guest posting for "link juice" or for "visitors"?
Answer
I always advise against guest posting for links because that's an easy way to step up on "low quality" road. Forget about links: think about traffic, about conversions and about the new followers. The links will come on their own!
That's how I've been promoting MyBlogGuest and I am happy with the results so far: we've achieved great results both with word-in-mouth and Google rankings.
Question 6
The site sounds really great, but I don't think it's the only one for this kind of thing. What about iwriter? I heard that it is something like this. I don't think there is a difference between hiring a quest blogger or buying a post from them. Or am i wrong?
Answer
There may be other services somehow connected to guest blogging but none of them offers what we do: high-quality free content and 100% flexibility (as long as you follow the general rules).
As for the specific service that you mentioned (iwriter), it's absolutely different: there you need to pay for content, with our service you get articles for free!
Question 7
Hi Ann, great to see your continued support of guest blogging!

One question for you… What do you think about bigger, well-known companies/sites offering guest posts? Do any of them "get it" yet?

I've seen one bigger site (top 1000 Alexa rank) implement a very poor guest posting strategy by sending out semi-related posts that don't even include an author's name (more of a paid link than anything if you ask me) and then not responding to follow-up email. Much lower quality than the authentic members on MyBlogGuest
Answer
Thanks, Levi, for your kind words. Gladly, I have seen quite a few huge companies that do get it: look at what Intel is doing at Mashable and PsPrint is doing at various powerful design blogs.
The most frequent problem with most companies is that they are picking wrong subcontractors: those who spread low-quality content.
If a company wants to succeed in guest posting, they need to get deeply involved: create and/or edit content, approve or disapprove guest post targets (before they get pitched), reply to all comments and foster social media engagement.
Question 8
Hello, Ann! I have just read above about myblogguest.com. From the perspective of a blog owner, what are the top tips to make your blog attractive to attract as many quality guest posts as possible?
Answer
Just get involved! There's no magic button: you need to get active! Create a thread and keep it active by updating it regularly. Help promoting it (we have a separate "Social Help Needed" forum where members help promote each others' guest posts). Use our Articles Gallery to offer your blog for relevant articles.
Like with any other user-driven networks, the key here is to get involved and become useful to the community!
Question 9
In order to have a high acceptance rate, is it better to research about a blog, write a suitable article and write to the blog owner to offer it as a guest post? Or is it better to agree the details upfront?
Answer
If you don't have an article yet, it is highly recommended to research a blog first. Here's my old guest post on evaluating a blog before deciding if you need to guest post.
Check a few random posts to see how many comments and social media shares there are in general for new posts published;
Evaluate Twitter popularity (Topsy SITE: search is good for that);
Check the feed count.
The above exercises will also help you understand what goes particularly well with the particular blog readership and how to craft a better pitch.
Bu if you already have an article (which was, for example declined at a previous blog you pitched), just go upfront!
Question 10
1. What would be your no1 tip/advice on how to get your article accepted by a blog owner as a guest post.

2. As a blog owner, when you receive requests, what should one look out for, as to be honest, guest posting is becoming more and more popular, spammers are getting on board too.

3. Give us an example of a Good & Bad bio, to end a guest post with.
Answers
1. Include personalized screenshots. Are you mentioning any social media technique? Illustrate how it works using the blog you are going to pitch the article to.
Another great way to have the blog owner fall in love with you is to include links to his/her older posts in the opening paragraph of your post. Show that you care about his blog and you read it as well!
2. Spammy-looking links inside the body. I hate them and hate it when guest authors attempt to "camouflage" them as the source links or authentic links. They look unnatural as well. I like bylines links much more just because they look honest.
3. I had a post about guest post bylines quite some time ago but it does have examples, so it's still valid to be mentioned here: Guest Post By-Lines: The Good, The Bad and The Ugly
In a word, "The Good" byline is short but does provide some important details about the author; it has no more than two links (possibly plus a couple of social media links):
"The Ugly" byline is stuffed with links which make the whole post look like a made-for-links spam:
Thanks for the great questions!