How to Find "Real" Hosting Reviews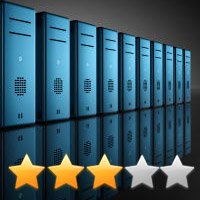 Choosing the right hosting company is an incredibly important part of having a successful website. Price and technical specs are often the only factors that people examine when making this decision. While they are important considerations, they're not the only things to take into account. Different hosting companies will have different sets of issues and advantages.
One of these additional items to examine is whether the host is able to load your site more or less quickly, an important factor in how long your impatient visitors will stay on your site, not to mention a definite portion of the Google search algorithm. One host may have downtime only on rare occasions, while another will have several hours of downtime per week. The quality of customer service will also vary greatly. Selecting a host with good customer service could mean avoiding lots of time on hold as you wait for someone to help you. Beyond that, hidden fees, limitations, or less obvious services may make one host suit your needs better than another.
One of the best ways to find out about these little hosting details is by looking up reviews on the company.
The problem is, while you can easily do a Google search for this information, these results can and are manipulated by the companies being reviewed. Intelligent hosting companies will generally have a full department in charge of reputation management, doing everything it can to create and promote positive reviews, while hiding any negative press. So, how can you get around this information manipulation? Here are a few advanced tips on how to find hosting reviews written by real people.
Check Better Business Bureau
One place to start your search is at the Better Business Bureau. These negative reports are all written by real people, and can give you an idea of the frequent issues that the company has. Keep in mind that every company, big or small, is likely to have at least some complaints against it. The important thing to consider is how often these complaints happen, how quickly and completely they are resolved, and any issues that seem to be happening consistently.
Search Google
Once you're done with the BBB website, going to Google can be a good step. Do searches with the name of the company (or some generic phrase like "hosting", "hosting provider", "hosted exchange") combined with words like "scam," "experience," "review," "issues," "opinion," or "complaint." If you want to get really in depth, you can narrow the Google search by clicking the "more" button on the left hand side. This will allow you to look at entries that were posted recently and get results directly from blogs or forums.
Check Discussion Boards
To get really in depth with your forum search, use the website Omgili. This forum search engine will allow you to get thorough results, and has advanced search features that allow you to manipulate those results to suit your needs. When looking at these posts, make sure that the poster has more than a couple of posts on the site. Otherwise, it may just be a representative of the reputation management department of the hosting company fabricating a positive review.