Cloudcache Com My Experience with A Custom SSL-secured CDN Service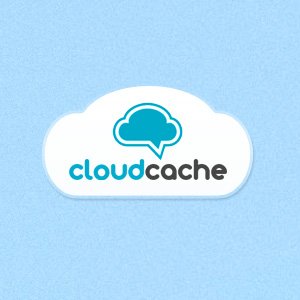 The Edge caching services seem to be all the rage over the past few years, especially with the rise of cloud computing. I sell cloud computing software as an affiliate and also run PPC ads through AdSense on my website. I had not tried a content delivery network (CDN) before, but I had heard that they make my website run a lot faster than simply hosting all of my content on my main domain.
I also heard that there are other benefits, but I had no idea how much Cloudcache would help me until I tried their lowest plan.
Cloudcache made my site run faster
Cloudcache owns a series of supercharged servers throughout the world. They let you host your content remotely on their servers instead of hosting it on yours. Their servers are lightning-fast and they put your files on servers geographically close to the same people who view your site. So, my customers are English-speakers in Hong Kong, so Cloudcache put my content onto a server in Hong Kong.
What this did is it grew my conversions substantially, since a lot of people were bouncing off of my website before I got Cloudcache since my pages would take so long to load.
I also got more visitors
I did not know this before I got Cloudcache, but search engines penalize sites that take a long time to load and they reward ones that do not take very much time to load. Cloudcache makes my site load faster so I saw an almost immediate boost in my search engine rankings after I started using it.
After I'd been using it for a month, the amount of traffic I had increased 12%, up from the previous month's 2% increase. Almost all of this increase (89%) was due to search engine traffic, which is a much higher proportion from last month's though I do not have a very big sample size from last month's.
Cloudcache SSL
Cloudcache also gave my site a secure socket layer, or SSL, which is necessary for anything that needs to be securely sent over the Internet. For example, when people register for the site, I take some of their real-life data like their name, age, and email address for use as leads. I do not want people stealing their data because I care about my site's visitors, and also because if they get lots of junk mail from other people then they will just change to a new email address.
The best part is that I get an SSL even though I am not paying for one of the expensive enterprise plans.
Results
Overall, Cloudcache has worked wonders for me by making my site load faster. This has given me both a higher conversion rate and more visitors to convert from in the first place.
Furthermore, I am also now able to use an SSL to make my website more secure. I did not even have to buy one of the premium packages for it since Cloudcache lets you use an SSL even with the lower-tier services.