3 Most Popular Certifications for Graphic Designers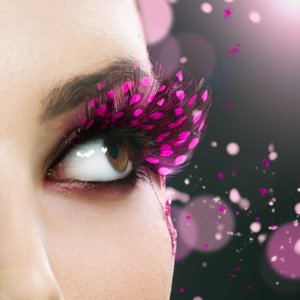 Graphic designing is a discipline of design dedicated to creating a wide range of visual designs including magazine covers, posters, logos, web designs, textile printing and many others.
It's a growing field that has experienced a sudden rise in the past few years. Many webmasters, bloggers, youngsters and students are stepping into the field of graphic designing to adopt it as a career and contribute a lot towards the art and customs of their specific regions.
Graphic designing is an effective way to reflect one's imagination and ideas in various unique and distinct forms to attract the viewers. If a graphic designer works keeping in mind the ethical and legal implications and certain rules pertaining to the field, then the designs created would be strong enough to hold the attention of the public for a lasting period of time.
Certified Graphic Designers
It is highly recommended to every blogger who have an interest in designing to become a Certified Graphic Designer. Graphic designers come into the field after earning a degree from a recognized institution. But that's not enough. They have to continue learning and incorporate emerging ideas and rules into their base of knowledge.
There are many certifications available to refresh and validate the abilities of a graphic designer, but the three top class certifications considered highly valuable for an individual in the field of graphic designing are:
Adobe CS5 Certification
Autodesk 3ds Max Certification
CIW web design Certification
1)    Adobe CS5 Certification
Adobe CS5 certification is designed exclusively for graphic designers and introduces the candidates to the Adobe CS5 Photoshop software and imparts a number of editing techniques for pictures and images.
Adobe CS5 certification is designed for:
Training the candidate about the basics to operate Adobe CS5. The certification training is aimed at delivering a performance oriented approach that enables the individual to learn by implementing the learned skills over real equipment. The CS5 certification course motivates the individual to develop skills essential for creative graphic designing.
Contents of the Adobe CS5 certification exam
Creating and designing a project
Exploration of the Adobe CS5 Photoshop
Determination of the graphic format/ resolution/ kind
Learning to work with layers & selections
Learning to enhance photos/ images with the help of layers, filters and other editing tools
Explorations of various models for images and adjustment of colors
Storing photos for uploading on the web and for printing
Learning to work with vector paths, masks and videos
Learning to integrate Adobe CS5 with other Adobe software and applications.
Individuals interested to take an Adobe CS5 certification can register at Pearson Vue.
2)    Autodesk 3ds Max Certification
Autodesk 3ds Max certification exam costs 75 US dollars. There will be thirty questions on the associate exam that would test the candidate's knowledge and skills about the features and functions of the Autodesk 3ds Max. The questions on the exam will be in the multiple choice question format. Matching questions might also be included. A candidate has to secure seventy percent marks to pass the test. The duration of the Autodesk 3ds Max certification exam is one hour. For the Autodesk 3ds Max professional certification exam, there will be twenty questions asked that would require the candidate to create a data file and then type the answer in a box. The exam duration would be one hour and thirty minutes.
Preparation for the exam
Candidates can prepare by taking Autodesk 3ds Max fundamentals. Candidates having a hundred hours of experience working with 3ds Max can pass the test easily. For additional preparations, individuals can consult 3ds max exam guide.
3)    CIW Web Design Certification
The CIW web design certification trains the candidate to design, create and publish sites.  Topics included in the certification are essentials for developing websites, elements of web designing, fundamental technologies of the web, techniques for publishing websites, and other advanced technologies like plug-ins and databases. In the CIW web design certifications, the candidates will be trained to work with famous and recognized tools like Adobe flash, Dreamweaver, and Microsoft web tools. Individuals will learn about developing technologies like CSS, XML, JavaScript, plug-ins, and multimedia design technologies. Candidates registering for CIW web design certification will also learn about issues of incompatibility related to design tools.
The above mentioned certifications are highly sought after credentials by graphic designers around the world.  If you want to excel in the graphic designing field and prove yourself as a professional and highly talented designer, then you must  do one of the certifications mentioned above.
Special offer for Famousbloggers.net readers. Now You can use the following coupon code to get a 15% discount on on all IT Certification Exams from ExamsKey.com
[box type="red"]Coupon Code: 94100640NS[/box]
Image © Subbotina Anna – Fotolia.com