Command Authority With Your Blog
Who doesn't want to be a blogging authority? The perks are unlimited. You gain more readers, expand your online and offline presence, and your sales begin to skyrocket.
It doesn't hurt the ego, either.
To be viewed as a blogging expert, follow a few basic tips.
Your Stuff Has To Be Good
Like, "Damn, this guy/gal is good"-type good. After I finish reading Seth Godin or Chris Brogan I usually say that. I don't agree with everything they say, but each dude makes me think.
Your content becomes top notch by practicing writing. A lot. As I mention below, post daily. Also, visit authority blogs. Seth and Chris run two of the best on earth. Check out their delivery style. See what they have to say.
Most top bloggers are direct. Their insight is short and punchy, because they are busy as heck. You might adopt a different style, but if you do decide to write longer posts, please don't do it from a place of trying to impress people.
Force negates. Authorities make their point and exit stage left. You should too.
Use aWeber to Capture Subscribers
You can use any paid auto responder but I prefer aWeber.
Using a paid auto responder adds a professional air to your blog. This isn't a necessity, but it doesn't hurt either. You'll be able to build a list and gain the trust of your subscribers with greater ease by using a service like aWeber.
Post Daily
The top bloggers usually publish posts daily. Want to be viewed as an authoritative blogger? Post each day. People want their daily fix.
Would you subscribe to a newspaper that came out once a week? Every other day?
Yeah I know…..it's tough to post everyday. That's why I included the 2 words "Command Authority" in the title. No namby-pamby junk here. We want to separate the pretenders from the contenders and most of the real players post each day.
Big Header
Tell people how your blog helps them. Express the solution your blog provides in the tagline.
I made an error in this department for many months. I fixed it recently, getting uber clear. Now visitors know I help them to make money online without selling or recruiting. So, I offer a change up to traditional network marketing, MLM, affiliate marketing, or even running your own home based business.
Comprehensive About Me Page
Comprehensive doesn't mean long and drawn out. It means telling your story and telling your blog's story.
Authorities get right to the point. They share relevant information about their life and their blog. People could care less that I was a Scholastic Olympian at St. Bart's grammar school, or that I won the softball toss in the 2nd grade, or that I once hit 10 three pointers in a basketball game (yes, all true).
I discuss how I went into business for myself, the origin of my blog, and how my blog can help you.
Your Turn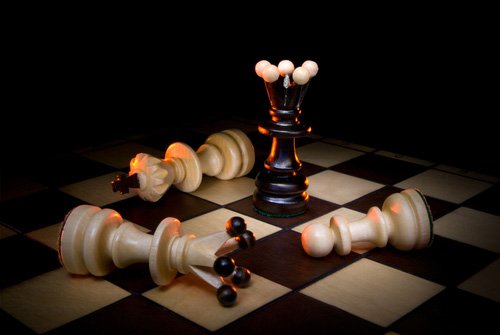 How do you command authority with your blog? Please respond in the comments section.
Ryan Biddulph helps you to make money online without selling products or recruiting prospects at RBs Keys to Home Based Success.