How to Achieve Big Targets in Short Time and Still Be Healthy?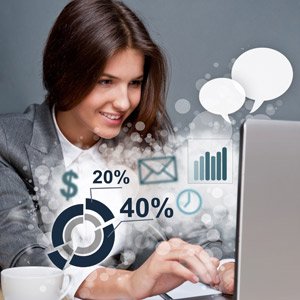 While working on the internet, there are so many challenges like Time. We might plan our schedule, but achieving that on Time is not always in our hands. Maintaining strict self-discipline is what we need to do. Planning for big targets and achieving it not an easy task. I agree, Rome cannot be built in a day.
But to achieve something in a short time and that too at online work, concentration is what all we need. We lose our concentration and it becomes more difficult to make things work out.
Social media has made a bit difficult, don't get me wrong. I keenly support social media, but sometimes it makes us to be lost in the region. So, here are some useful tips to help you keep yourself focused and more productive.
I personally find that and also believe that only focused concentration towards dedicated work will bring you more productive and also achieve your targets in a short period of time without daydreaming.
Before you start your day at work
Make sure you take a pen and paper, start planning out the priority things to work on the day. Have a habit of using to-do list and planning out things as per to-do list. Roughly note down the priority task on a simple paper and then start your day at work. This helps you to find out which work should be done taken care first.
If you don't plan out things and work as it comes to your business, your time will also fly away and at the end of the day you will realize that you are not focused in the right direction.
As a blogger, freelancer, graphic designer, developer, you must first finish the pending works. This is the most important one, rather than starting off with the new projects, completing the old ones at the correct time before getting into the new projects.
What after Planning?!
Planning your work isn't great, putting it into action is must. You cannot be energetic, creative and active round the clock, so explore and find out your most potential hours at work.
If you ask me, I'm most creative and very active during the early morning and I complete almost 50 to 60% of work during early morning time. Early morning when you are not in real work mood, start with tasks that are less demanding mentally. Save your most energetic hours for your important projects.
Also If you feel that you've lost out of energy, then having a quick nap or lunch break will help you to be productive and effective for the rest of the day.
Take your time!
Having a walk or evening chat with your friend lets you to complete the work with peace of mind and regain your senses. Make sure you have quick nap and wake up correctly, sometimes your sleep may extend and all the works which are planned will be spoiled.
Fix an alarm on your desk so that it will ring when it's winding time. Never drag your project work, fix a deadline and work according to it. This will also help you to know which project takes more time and stuff.
Don't waste your time!
As I already said, Social media is a big time killer, using it wisely is only on our hands. The biggest social resource depot which brings you tons of traffic to your website or blog.
Most of the time I lose my check on time and spend on social media, finally I stand alone with all my work incomplete and lot of pending tasks. I don't say that spending time on social media is waste, but I just warn you that it can take your entire time and leave you incomplete. So, always beware.
Multi-Tasking
For achieving something a little earlier or sooner, multi-tasking is the only key. Plan your work and divide into smaller parts. Make sure you don't spend your entire day on a single project, rather try to complete a major part on the important project and side by side try to complete other smaller projects. This type of multi-tasking will help you to climb up sooner.
As social media is a big time killer, Emails follow them. Limiting and managing your email inboxes effectively will save you a lot of time. As a blogger, freelancer you may need to spend more time on emails, clients and project queries.
So leaving your email inbox idle for few days will make your work tougher. So categorise your email inbox using Priority feature, labels and folders. So that it will be easier for you to quickly check out your emails. You must restrict yourself from spending too much time.
Finally!
For making the possible above points, you must be fit and healthy. Straining yourself will lead a big loss to your job. Because this working from home, is kind of you are the boss and you're the employee. So if you fall sick, then there is no pay. As a freelancer or blogger, the biggest disadvantage is maintaining or taking care of health.
Improper sleep time, improper eating habits and fitness will lead to bad health. So maintaining self-discipline and having the habit of a regular 9 to 5 job will help you to be more productive and creative if you're healthy. Avoid the carelessness and be productive.
Plz, share your thoughts, advice, or a story!