Join The First Making Money Online Social Network and Bookmarks website
Finally and after a few months of hard work, we are glad to pronounce the launch of our new Making Money Online Social Network and bookmarks website that supports Google AdSense share revenue, now you can submit your money making and blogging tips articles and videos to our network and start making money and getting backlinks to your blog or website.
2010 is the Making Money Online year
As we will be working on promoting our new MMO Social Network, we are going to focus on the making money online and related niches, we have the ambition to be one of the top social networks that provide all kind of information about making money online from blogging.
It's a social world
We think that working together and developing more projects is something that will help our community to grow, and this is an open invitation for you to work with us to make this place more valuable for everybody.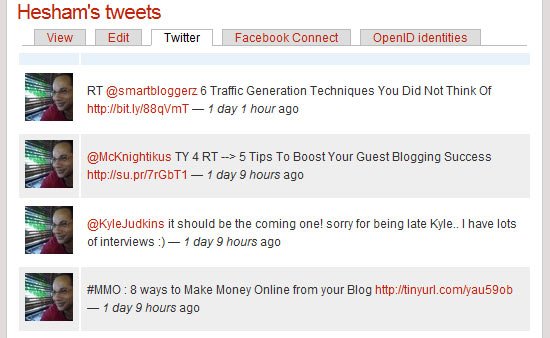 It's a DoFollow network?
Absolutely, our new MMO Social Network is your favorite kind of network, we are a DoFollow community!
What kind of Application we use?
After looking into several different social networking platforms and bookmarks website like BlogEngage, Digg and Mixx, we have decided to use Drupal as a solid CMS application plus some great modules to serve our needs. some people think Drupal is the best CMS ever, and we think that it's Drupal is by far the leader in the CMS world.
Widgets, buttons and banners
We have a collection of tools that you can use on your money making blog, to find all the tool then head to the MMO kitchen at the footer and check out what are cooking, use our vote button to get your visitors to submit or vote for your posts directly on your blog, and use our MMO widget to display latest popular money making articles on your blog. You can see that we are using it here on Famous Bloggers blog.
Development and enhancements
We are still in beta, that means there is tones of enhancements and developments is coming on the way, and all depends on your feedback, so plz help us by testing our website and telling us what you think about MMO Social Network and what is missing!
We are waiting for you at MMO Social Network. Stay tuned for our new contest. here is my profile on MMO, I will be your friend when you register, and there is a nice way to send me a private  messages when ever you need help browsing the website, just send me a message and I will reply to you.