How Can You Make Your Own Website And Jumpstart Your Business In A Flash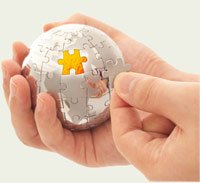 Recent research has proved beyond doubt that online shopping is on the rise. Rising gas prices, along with a host of other unrelated factors such as the enormous amount of time that people are spending online in any case – say on social networking site such as Facebook, has resulted in people looking to get more and more of their work done online.
So, whether it is shopping or banking or buying tickets to the movies, online solutions for these aforementioned tasks are simply being lapped up by the public at large.
And why not? Come to think of it, online stores offer so many distinct advantages. You can buy just about anything from anyone, anywhere in the world, right from the comfort of where you are sitting, be it your home, office or a café! The most exclusive of items – which you are unlikely to find in any physical, brick-and-mortar store, would probably be available at some online store somewhere, once you search for it.
Also, even though the touch and feel element is missing, modern day websites make the whole experience of online shopping so visually enriching and appealing, that many shoppers do not actually miss out on shopping from physical stores. Heavy discounts offered by many online stores also serve as a huge impetus for shoppers to keep coming back to them. The reasons for which these stores are able to offer such discounts can be gauged in the next paragraph.
The phenomena of online shopping and online stores is great for the shopkeepers as well, as it does away with the mandatory requirement of physical stores to stock up on large inventories as well as train and manage expensive staff. In fact, many online stores run on zero inventory and are even run from homes, whereby very strong sales and sourcing networks ensure that an order is executed promptly, as soon as it is received.
That said there are significant marketing efforts involved; with extremely low barriers to entry, there are many sellers in the fray, however niche the item may be. It is essential that proper marketing efforts are made, and channelized in the right direction, so that more and more customers come to your store, whereby the potential of them actually making a purchase also increases substantially.
In this regard, website building tools really come in very handy. For instance, while you may invest hours together, and even then might only be at your wit's end about the possible keywords that potential customers are likely to key in on the search engines, while looking for items that you have on offer, these tools could generate the same keywords in a jiffy. You save a lot of time and energy and can thus apply your time, effort and thought on other, equally pressing matters of your business.
Ultimately, you need to keep in mind that the goal is to drive traffic to your site. And this can happen through an assortment of means and not just one or two.
So, how can you make your own website that will be profitable? You must make sure that you use a variety of website building tools and determine which ones work best for you.
For instance, keyword research SEO tool is only one of the many tools for generating robust website traffic; there are email marketing campaigns that you can run, there are affiliate marketers that you can deploy to get you more customers – the possibilities are practically endless.
Eventually, irrespective of the method that you choose, it is imperative that you are patient about the whole process. Instant nirvana is something that you are reasonably unlikely to achieve. Also, depending on what you are selling, it is quite likely that one method will work for you better over another.
So once you have identified the method that works best for you, use it to the maximum and feel the magical jingle of cash in your bank account – in very quick time!