Marketing Our Blog The Importance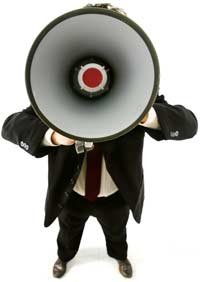 I remember my first post written for Famous Bloggers Titled "Famous Bloggers Club The Challenge back in November 2009 that post was some how controversial that was the intent well guess what i might been a bit nervy nervous you may ask why? When I was ask to become a contributor on FBC  (Famous Bloggers Club) I did not hesitate , I grab the opportunity as from what was put to me by Hesham, I realize this guy had a plan and this could lead to something big. Well the blog live up to my expectation. lets move on.
Running a blog can be very time consuming but the key here is to have a plan and put that plan in action, the single and most important thing I have learned from this is Marketing, yes this is a very complex process if you don't understand how to go about it. Marketing is define as a Commercial process which involved promoting and selling and the distribution of a product or service.
The first and foremost step when Marketing your Website or Blog is looking at it from a customers point of view, and ask yourself what attracts me to this blog? Would I come back here or was it easy for me to find my way around? These are minor issues that you can resolve for your self, and that is the reason why I believe that every blogger should learn basic HTML because to change something on your website might just need a to change the padding or a margin.
There are numerous marketing avenue out there from discussion forums to social networking sites, and all these are free in some form or the other, or then you might think of hiring some one to do this for you, there lots of company out there that offers this kind of services, but this comes with a price. Choosing your marketing techniques is very crucial, this can make or break your campaign.
Flyers and brochure are good tool for marketing, you can print T-Shirts as well with your website address and logo on it, and send them to your friends, or maybe a better yet run a contest and give them away to your subscribers.
What is your best Marketing strategies?