HotBlogTips.com has a new Admin and it's Ready to GO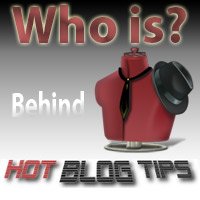 Last week Brian D. Hawkins posted on his blog asking bloggers Who Wants To Run HotBlogTips.com? And because I am subscribed to ExtremeEzine I received an email telling me about this opportunity, but I looked to myself and how much I am involved in my projects and decided to hide myself, and not even visit his blog or HotBlogTips again for a few days until the blog finds his new admin, I mean who can resist a good domain name and a ready to go blog?
And it seems that his post got good respond and someone toke over the blog already, and here is the awesome news, the new admin is Keith who write with us here, and I can tell that this guy never waste his time, he is probably working behind the scenes right now to customize HotBlogTips blog, I am not sure if HotBlogTips found Keith or Keith found HotBlogTips 🙂
This is just a fast post to share with you some good news today, so don't forget to head to HotBlogTips now, say hi and congratulate Keith, I am sure that so many of you will be a regular on that awesome blog.