Getting the Most from Virtual Marketing Assistants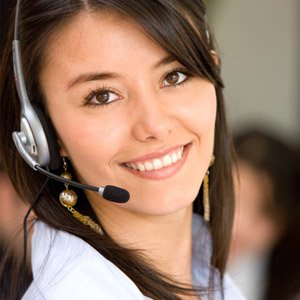 In recent years, waves of entrepreneurs have rushed into engagement with virtual assistant outsourcing services.  The Lifestyle Design movement, popularized by Tim Ferriss' bestselling book, The Four Hour Work Week, has inspired business owners with the hope of seeing increasing paychecks and abundant free time.
After all, Time and Money are not just Pink Floyd songs – they are two of the most sought after commodities in both life and business. However, as any economist will tell you, there's no such thing as a free lunch.
Essentially, to get one thing you want, you must sacrifice another.  This theory couldn't be more true when it comes to virtual assistant outsourcing.  To reap the true rewards of hiring an outsourced assistant, you must put in the time and effort necessary to make the business relationship work.Hiring a virtual marketing assistant can help you with time consuming trivia, and allow you to spend more time on money making tasks.
For instance, a virtual assistant can help you with data driven marketing chores such as content writing, link building, graphic design, as well as functions such as telemarketing, inbound call answering, and general secretarial duties.  However, getting powerful results from outsourcing will require some effort on your end.
First, do your homework
There are multitudes of virtual assistants available who, like anyone else, have differing strengths and weaknesses.  Determine which tasks are most important to your marketing strategy, and seek out a VA with a corresponding skill set.  If you are looking for web research, data entry, or content writing, don't obsess over the agent's accent.  If you primarily need assistance with appointment setting, don't fixate over your assistant's written English.
Second, compile your list of duties
You must compile a long list of duties you want your assistant to accomplish.  Most VAs are contracted on a full time basis.  Quite often, small business owners underestimate the agent's ability to get things done, and the assistant is left with nothing to do by the end of their first week.  Always have more projects on hand than your assistant can possibly accomplish in a short period of time.  Prioritize your projects in order of importance to ensure that the most meaningful work always gets done.
Third, monitor your assistant's progress
You must monitor your assistant's progress and provide ample feedback.  There can be little more frustrating than giving a virtual assistant an assignment, only to check back a week later to find that it has been done in an entirely different way than you intended.  It is important to consider your VA to be a member of your team, and describe the exact steps and processes that you want your agent to do in a crystal clear manner.
Communication is key
Finally, communication is key.  While your assistant is there to help you, you must also help her.
A common mistake entrepreneurs make with virtual assistant outsourcing is the expectation that the VA understands everything you consider to be common knowledge.  Ask tons of questions.  Be sure that she has a grasp of your overall marketing plan, and is on the same page with your outlook.  Like any other employee, your VA may be afraid to ask basic questions due to the risk of sounding dumb.  Don't let that happen.  Get in front of any problem that may arise by regularly checking in and pushing for questions yourself.
Hiring an outsourced virtual assistant can be a boon to your marketing practices if you are willing to put in the work.  Just remember, when it comes to effort, you get what you pay for.