What Famous Bloggers do on Facebook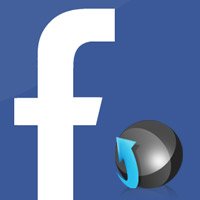 We have created a nice fan page for Famous Bloggers fans on Facebook. Basically on this page we are going to share interesting posts from our blog and other blogs on the blogosphere which has a strong relationship with Making Money Online and related niches. Plz, visit Famous Bloggers fans on Facebook, this is an open invitation for everybody, be a fan if you like it and give us some promotion by inviting your friends who are interested in Making Money Online or need to learn how to blog to join us!
How to promote your blog on our Facebook page?
First I want you to know that we are working hard to promote this page and now we reaching 200 fans, there is a very simple ways to promote your making money post with us,
the best way is to share your post link with us, we will check it out and share it and re-tweet it, and maybe you will get free back link to it if we like what you share with us.
The other way is by being a fan of our Famous Bloggers page on Facebook, your picture or Avatar as a fan will show on our blog sidebar, people like to add friends who are interested in the same topics, so be a fan of Famous Bloggers on Facebook now to join this great battle!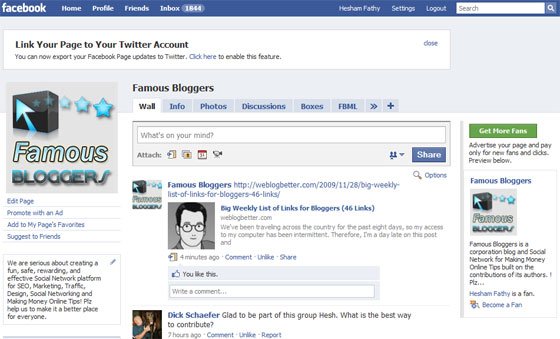 Start now to share your best links with us, plz keep it a good and safe place for everybody!